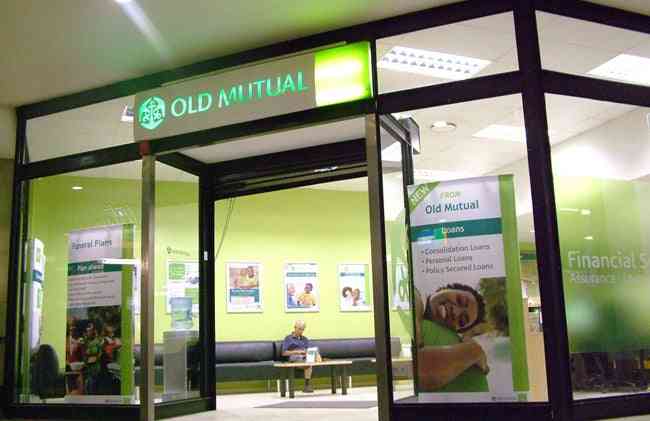 FINANCIAL services giant Old Mutual Limited says its group headline earnings for the nine months to September 30, 2022 was lower than the prior period due to a significant decline in Zimbabwe earnings.
The country's economic crisis, characterised by a crippling liquidity crunch, currency volatility, three-digit inflation and rolling power cuts, has deepened.
In its latest voluntary operating update, Old Mutual said the decline in its local unit's earnings was largely driven by the deterioration of the Zimbabwe dollar against the rand.
"Due to the ongoing impact of hyperinflation on the economy in Zimbabwe, we continue to exclude the results of the Zimbabwe business from adjusted headline earnings. The group headline earnings for the current period was lower than the prior period due to the significant decline in Zimbabwe earnings," the update read in part.
"This was largely driven by the deterioration of the Zimbabwean dollar to the rand, the currency depreciated from closing exchange rate of $1:ZAR0,1369 at September 30, 2021 to closing exchange rate of $1: 0,0278 ZAR for the period ended September 2022."
In the period under review, the group said Life APE (annual premium equivalent) sales were up by 17% to R9,5 million, which was impacted by lockdowns. Sales in the current period benefited from strong issued sales across all channels and improved credit life sales in mass and foundation clusters.
Sales growth was also driven by higher group risk and annuity sales in Old Mutual Corporate as well as higher retail and corporate sales in Namibia.
It said China business delivered strong sales from the broker channels. Personal finance and wealth management delivered improved savings and funeral sales as well as higher endowment sales and investment flows into fixed bond products for the year to date, which were partially offset by lower guaranteed annuity and non-funeral risk sales.
Gross flows declined by 7% to R136,1 million as the prior period included new liability driven investment mandates together with flows into money market and corporate cash products in Old Mutual Investments which did not repeat in the current period.
"Strong flows from Old Mutual Africa regions and China as well as significant flows into new deals secured in Old Mutual Investments and Old Mutual Corporate in the third quarter contributed positively to flows. This was partially offset by lower flows in personal finance and wealth management due to lower guaranteed annuity sales and reduced demand for offshore investments.
"Despite the decrease in gross flows, net client cashflow recovered from the prior period due to reduced mortality claims across the life businesses and lower client disinvestments and terminations," it said.
It said funds under management were negatively impacted by market volatility due to weaker performance of local and global equity markets.
Funds under management dropped 6% to R1,2 billion while loans and advances remained flat at R18,9 million. Gross written premiums increased by 12% to R16,9 million.
Related Topics