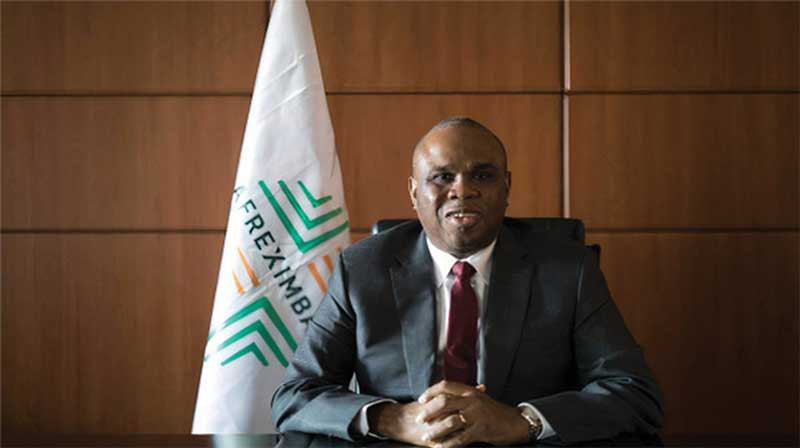 AN African Export–Import Bank (Afreximbank) delegation will attend the African Energy Week (AEW) 2022 to sign deals and forge partnerships, it has been revealed.
The AEW is an annual interactive exhibition and networking event that seeks to unite African energy stakeholders, drive industry growth and development. It is hosted by the South African organisation, the African Energy Chamber (AEC), that seeks to bring governments and credible businesses together to pursue the growth of energy on the continent.
The AEW will be held next month, from the 18th to the 21st in Cape Town and will bring together African and international players in the energy space.
"In pursuit of consolidating Africa's own narrative around oil, gas and financing large-scale project developments, the African Export-Import Bank (Afreximbank) has confirmed that a strong delegation will attend the continent's premier energy event, African Energy Week (AEW) taking place from October 18-21, 2022, in Cape Town — to sign deals and forge partnerships while driving Africa-centric dialogue around the future of African energy," the AEC said, in a statement on Saturday.
According to the AEC, with financing African oil and gas projects representing a hot point of debate globally, it wanted to support investment into Africa hydrocarbons, recognising the role these resources will play in making energy poverty history by 2030.
"While international institutions are starting to abandon fossil fuels in the name of climate change, Africa-based organisations such as the Afreximbank have remained committed to African people and African energy," AEC said.
"Through the organisation's partnership with the continent's premier event for the oil and gas industry, and the confirmation of a high-level delegation coming to AEW 2022 in Cape Town, the Afreximbank's support for Africa's energy future remains unwavering."
AEC says the Afreximbank had committed to funding projects across the entire energy sector and value chain, creating opportunities for partnerships and driving multi-sector growth in Africa.
These deals include a US$500 million investment to assist South Sudan's power transmission, infrastructural and agricultural sectors and another US$250 million credit to Trans Niger Oil and Gas to facilitate the acquisition of a 45% stake in the OML 17 onshore field.
Others are a US$200 million loan facility agreement signed with the Egyptian General Petroleum Company to enhance power generation and distribution and $400 million in loans and guarantees to support Mozambique's liquefied natural gas project.
"Lack of international investment in Africa's energy sector is preventing any progress on making energy poverty history and our fight against climate change. Afreximbank has remained supportive, proactive and resilient, financing both small- and large-scale projects across the African energy sector," AEC executive chairperson NJ Ayuk said.
"In 2022, where 600 million people are still without access to electricity and 900 million people without access to clean cooking, support from pan-African financial providers such as Afreximbank is of uttermost importance."
Ayuk continued: "We are excited to host such a high-level delegation from one of Africa's leading financial institutions. The Afreximbank represents a key partner for African projects, and we look forward to a range of deals being signed and new partnerships forged that will put the continent on the right track to make energy poverty history by 2030".
The Afreximbank delegation will be participating in panel discussions, investor forums and one-on-one meetings during the AEW.
The event comes at a time when Zimbabwe has made significant discoveries in oil and gas in the Muzarabani district, a relatively flat area situated along the Mozambique-Zimbabwe border in Mashonaland Central province in Zimbabwe.
The country has also discovered green hydrogen gas and boosts a renewable energy potential to generate over 1 000 megawatts worth of power.
Follow us on Twitter @NewsDayZimbabwe
Related Topics