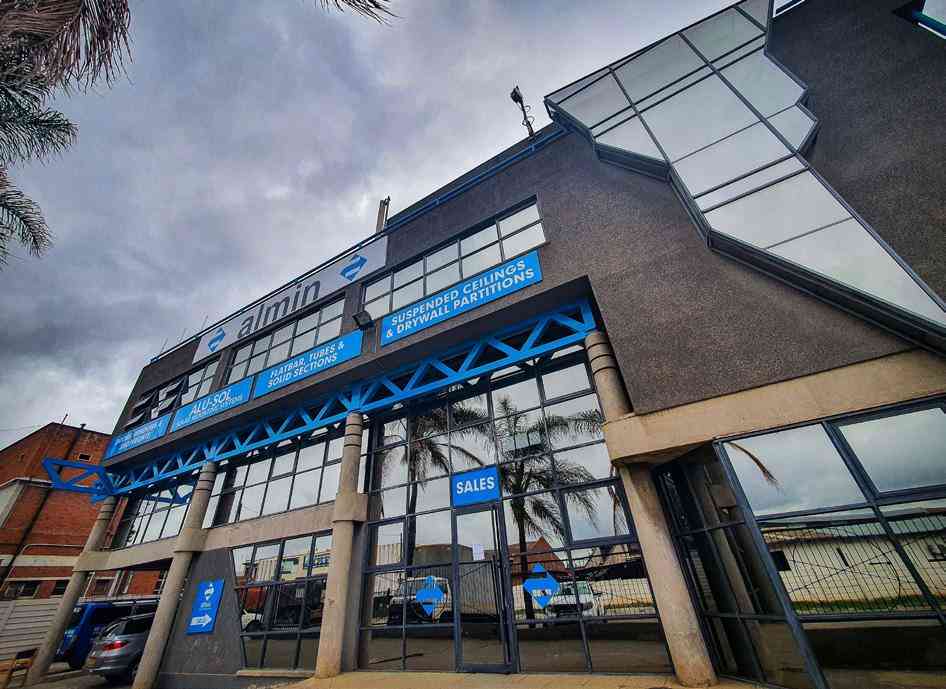 ALMIN Metal Industries (Almin) has acquired three companies — RD Architectural Aluminium (AA), Lupane Timber Products (LTP) and City Glass and Paint Supplies (City Glass) — becoming one of the biggest merger deals inked recently.
Almin is a Zimbabwean-registered company with various subsidiaries operating in the manufacturing sector and related markets.
It extrudes and powder coats various aluminium profiles, irrigation pipes and fittings and complements local production through the sale of imported aluminium accessories.
Almin has operations in Harare, Bulawayo, Mutare and Gweru.
AA, LTP and City Glass have interests in fabrication and installation of aluminium and glass windows, doors, shopfronts and building facades among others.
The parties approached the Competition and Tariff Commission (CTC) in February this year seeking approval of the deal, which has since been concluded.
"The commission approved the merger on condition that Almin, its subsidiaries and affiliates, and its successors in title should supply other aluminium and glass fabricators with toughened and tinted glass, and offer non-discriminatory terms and conditions on glass supply that include inter-alia prices, quantity, quality and or any other," CTC said in its second quarter report.
It said the merged operation would offer several services including fabrication processes and painting and processing of trees into timber.
"The aluminium market has more competitors as the barriers to entry are minimum. As an importer, entry and exit in the market is free," it said.
"However, it is difficult as a manufacturer. The glass market has imported products as Zimbabwe does not produce glass but value adds to imported glass thus the market is highly competitive with numerous players.
"The timber market has exogenous tree plantations controlled by the Forestry Commission. It also has numerous timber product manufacturers (formal and informal), big competitors and a number of small players (40% of the market)."
The report said all the industries were extremely competitive with many formal and informal new players.
The commission classified the transaction as a conglomerate merger with vertical elements, given the supply complementary relationship between Almin, City Glass and LTP.
Competition analysis considered theories of harm that affect conglomerate mergers, namely tying and bundling and deep pockets.
Deep pockets arise when a large and powerful company acquires another firm resulting in the stronger company transferring its financial power either directly or indirectly to its new line, thus augmenting or entrenching the market position of the acquired company.
"A reflection of the distribution of market shares in all the markets; supply of glass, timber doors and windows and aluminium profiles indicates that although the merging parties are market leaders, incumbents usher effective competition to the merging parties," the report said.
"Moreso, the model being proposed by the merging parties is already the norm in the market hence any tying and bundling strategy will not impede competition as there is countervailing power through various cheaper alternatives where customers can buy from."
In the aluminium profiles and glass markets, there is intense import competition, with imported products distributed by local players priced cheaper than the merging parties' prices in both markets.
CTC said regardless of the financial position of the merging parties compared to rivals in the market, predation was unlikely given the high production cost vis-à-vis import parity prices.
Related Topics