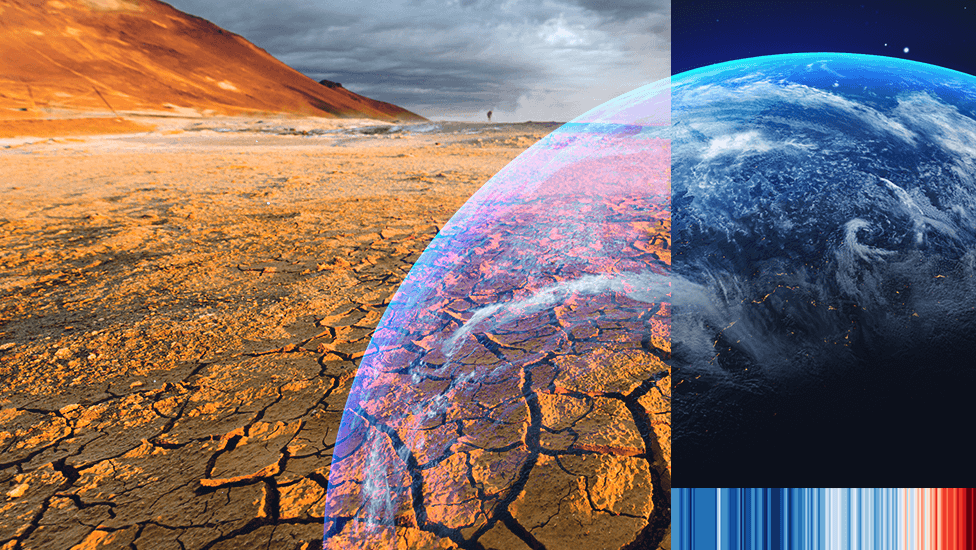 There are two sides to climate change.
It endangers our survival, but it also gives us a chance to make things right for future generations. Climate-related investment opportunities are proliferating as a result of efforts to confront the climate disaster.
According to the United Nations Environment Programme, the cost of climate-change adaptation in Africa might reach US$50 billion per year by 2050, even assuming global temperatures do not climb more than 2°C above pre-industrial levels.
Under the Paris Agreement, all countries agreed to take collective climate action to keep the increase in global average temperature well below 2°C over pre-industrial levels, and to pursue efforts to keep the temperature increase to 1,5°C above pre-industrial levels.
In their Nationally Determined Contributions to the Paris agreement, African countries have established big ambitions to build climate-resilient and low-carbon economies.
Nowhere provides more opportunities than Africa, where new value chains ranging from sustainable agribusiness to renewable energy are growing as the continent's economic balance shifts away from extractives and other traditional industries.
Africa's young and quickly rising populace is motivated to tackle the region's challenges and develop a market.
Undoubtedly, Africa faces more obstacles than any other region.
But these also provide tremendous investment opportunities.
For instance, more than 50% of Africans lack access to electricity. Additionally, there are nearly 700 million families who lack access to healthy cooking options.
Access to clean water isn't any better.
Solving these issues will create a market for investors while also improving people's lives.
It's no surprise that in recent years, relatively new business models like pay-as-you-go solar systems and mini-grids have emerged, lighting up thousands of rural homes and businesses across Sub-Saharan Africa.
The International Energy Agency (IEA) estimates that between 2026 and 2030, Africa will need to invest about US$133 billion in clean energy annually to meet its energy and climate commitments.
But Africa is much more than just its material needs.
Africa is positioned to play a significant role in the global energy transition thanks to its abundant mineral resources, which include lithium, cobalt, and copper, all of which are essential for clean energy technology.
The necessity to respond to climate change presents a chance to contribute to the continent's much-needed economic development.
Climate-resilient, low-carbon development can increase inclusive growth.
The necessity to respond to climate change is also an opportunity to promote the economic transformation that the region requires.
One critical area where the climate change imperative offers an opportunity for Africa is for energy-poor countries to leapfrog straight to clean energy, skipping decades of wasted spending on non-clean energy sources.
This is significant because unequal access to electricity in Africa has exacerbated deeper inequalities connected to poverty, gender and the rural urban split that has accompanied the continent's economic progress over the last 15 years.
Africa has a lot of potential for renewable energy sources, such as hydropower, solar electricity and wind power.
Urbanisation and population increase, however, might necessitate completely utilising all energy resources.
Financial institutions may limit their investment in fossil fuels as a result of the falling cost of renewable technology and the need to tackle climate change.
While the shift to a low-carbon economy offers an opportunity to address climate change and create jobs, it is also likely to make it more difficult for people in Africa to obtain energy and worsen their poverty because there will be less money available for fossil fuel energy projects.
According to the IEA, shifting global energy dynamics show that development models heavily reliant on hydrocarbon revenues can no longer trust that existing oil reserves will result in consistent future earnings.
The push for the energy transition would sharply reduce additional revenues by lowering demand and hydrocarbon prices. Therefore, using fossil fuel reserves to speed forward development while limiting carbon emissions is a challenge to policymakers.
Natural gas' status in the world's energy mix is crucial to the energy transition, in which gas replaces more polluting fuels, such as moving from coal to gas.
Since 2010, switching from coal to gas has reduced carbon dioxide (CO2) emissions by about 500 million tonnes, according to the IEA.
Additionally, compared to the time it takes to undertake energy efficiency upgrades and new renewable energy projects, natural gas offers a quick win for emission reductions in circumstances where it can utilise existing infrastructure.
The main objective of African nations, according to the UN Environmental Report, is to achieve their socioeconomic goals: food security, the generation of income and jobs for their youth, and macroeconomic expansion.
A foundation for increased investment by nations is provided by positioning climate action as the source of these answers.
As a result, this stimulates a demand-driven transition to low-emission development economies and climate resilience.
Because of the growing importance of Sustainable Development Goal 7, several African governments, regional agencies and foreign funders are prioritising investment in the energy industry.
Financing and investment are major difficulties in Africa. Clean energy systems require substantially more capital investment than fossil fuel systems. The cost of funding sustainable energy systems impacts the cost of deployment and African projects face higher interest rates than other parts of the world.
Furthermore, political risks like war, civil unrest, currency inconvertibility and expropriation can reduce the value of investments.
High risk makes financing renewable energy projects difficult and expensive.
Access to renewable energy, in particular, and clean energy in general, should be actively promoted by policy-makers.
Policy-makers do not need to reinvent the wheel.
Instead, they have the luxury of adopting and adapting measures employed in affluent countries to cut CO2 emissions.
The African Development Bank continues to prioritise climate change and green growth in its portfolio and has committed to integrate climate-informed design into 100% of its investments.
In accordance with the second Climate Change Action Plan 2016-2021, the Climate Change and Green Growth Department is making progress in pushing Africa's transition to increased climate resilience and a low-carbon development path.
Denhere is a freelance journalist and business development strategist who is determined to leveraging his creative mind for the improvement of Africa. — [email protected].
Related Topics