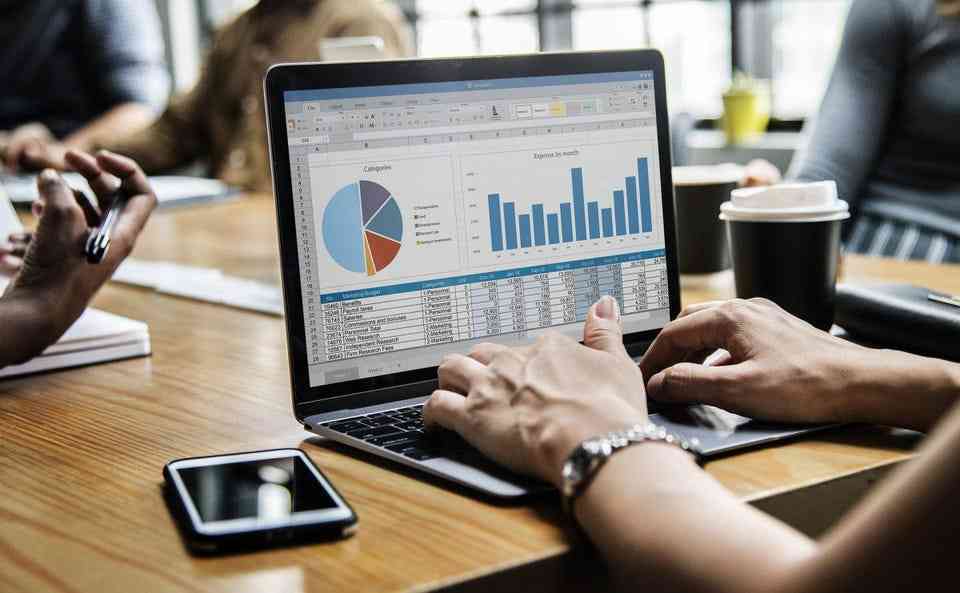 The one thing that is apparent since being back in Harare is that businesses are taking shortcuts in operations. Is it our background of lack and of creating what we can with what we have? So, if we don't have all the resources or tools or money we come up with a makeshift solution.
Often, it works and lasts for a while. Other times it is the obstacle to generating customers, revenue and profits. In the informal sector it isn't sustainable. However, there is innovation and always a way which I admire and marvel at.
The notable example is the hiring of the right people to do the right thing. Thanks to amazing leaders in my corporate career; we replicated the strategy mooted at the time as the road to success.
Herbert Nkala, Roy Meiring and Sean Gent were all visionaries and ahead of their teams and so we learnt how to implement and follow through on strategy. Solid leaders they were.
The book, Good to Great, authored by Jim Collins — and a compulsory read at DHL Int one year — has influenced me ever since especially to get the right people on the bus before you start driving the bus.
Why is that so hard to do? The business model in every enterprise must look at the operations and service delivery. Then plug in the people who are best at doing what needs to be done.
The blind spot, as I see it, is that good businesses still think that loyalty and passive members of the team are more manageable. So, the owners and business leaders tend to subconsciously surround themselves with people who will agree with them and do as they are told. Often, less qualified or even unqualified personnel are engaged because they are less expensive.
Cutting costs, saving on headcount and trying to control every aspect of the business leads to mediocrity. Interestingly, also ends up in disputes! Accept that no one will do the work as you would. If you are in a small business and struggle to find a mini you know that you are off track!
Very simply, draw an organigramme of the business, as well as each department and cross-check the job roles with the people currently occupying them. Create a list of the expected outputs of each role. And allocate percentages for how the people are doing.
It's not necessary to get technical and weigh against performance criteria for this exercise. Just weigh against revenue generation and customer experience. You will clearly see what is missing. Next, draw the business model for your enterprise — whether it is one person or 100 people. Keep asking what is missing. And these points will become the strategic action points.
If you run a hotel, employ hoteliers; and if you have a guest lodge or hospitality business, ensure that the structure of the team is based on the standards in that industry. Same goes for restaurants — it is surprising how many waiters are not trained. The medical industry in Harare has blossomed and it is impressive to have discussions where the owners are looking at customer experience as a marketing differentiator.
Really do stop taking shortcuts and train people that don't have the basic requirements. People whom you want as loyal employees — who become your eyes and ears — it's simply old-fashioned now. Of course, it's wonderful when the gardener upgrades to become the chef — if they have the natural talent.
So many businesses have too many people doing too little. Rather have the right people who are doing the right thing and delivering value. And as a result, those people should be rewarded.
It is fascinating to discover that the customer experience and sales process is compromised in businesses where there is demand for the product. This only suggests there are wrong people are in these important roles. Salespeople are no longer order takers and there are customer expectations on service and delivery.
Excuses abound that there are no skills available in Zimbabwe whilst there are many people leaving for greener pastures. The onus is on the business to cultivate the right people. Another shortcut is saving costs on doing this by word of mouth. I am all for calling on the experts.
There is hesitation to rectify this human resource issue. It starts at the top and filters down. The time or the economy is never right, but doing the right thing to get the right people into positions is really the most important success factor in having a profitable business. As the legendary Stretch Ferreira says before each safari in Mana Pools, "Guys let's get serious."
White is a born and bred Zimbabwean. A career spanning banking, hospitality and courier/logistics. She wrote a column in The Post newspaper in Zambia for five years and published a book, Conversations with Carol as well as hosting a TV programme featuring entrepreneurs and small businesses. Passionate about team transformation, customer experience mapping, sales and marketing, leadership which combines increases in profitability and performance, she connects the dots. — [email protected].
Related Topics