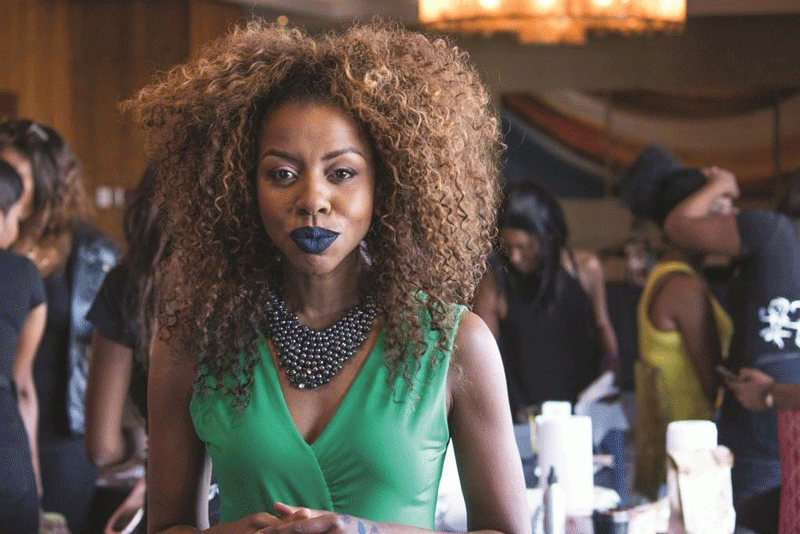 Zimbabwe-born makeup artist and hairstylist based in the United States, Jackie Mgido, has challenged players in the local beauty industry to come up with innovative ways to stay relevant in the cut-throat industry.
Mgido, who is the founder of Vault Cosmetics, said innovative ways would include introducing proper film and television special effects through disrupting the beauty industry.
Speaking at a workshop she hosted at Vault Studio in Harare recently, Mgido said there was need for the beauty industry to think beyond wedding and parties.
"My workshop was more to do with introducing make-up artists to the proper film and TV special effects," Mgido said.
"I want people to stop thinking superstitiously and thinking big movies.
"I want the Zimbabwean make-up industry to think outside the box and not to confine themselves to weddings and parties as the real future is to make money in a million dollar film industry."
Mgido illustrated her presentation with Halloween, a night of October 31 that traditionally is said to be the time when ghosts and witches can be seen.
Halloween gave birth to a number of scary movies that have turned out to be box office hits with the movie titled Halloween, considered a classic horror film inspiring other iconic films such as Scream, Nightmare on Elm Street and Friday the 13.
Mgido believes in linking the seriousness of the work of a make-up artist with such movies.
"I am thinking further than the Zimbabwean film industry as this is to get Zimbabweans to start thinking internationally," she said.
"It's about showing the creativeness of make-up art, someone getting hurt and how to make that convincible as we need to have skills that appeals to an international market.
"It is great to master this skill as a make-up artist and look beyond face-beats. With that, we will be able to give our movies an upgrade so that the international market can take us more seriously. We could even open schools that teach such make-up art where people from all over get to study in Zimbabwe and even film here."
Mgido left the country for the United States at the age of 18 where she established Jackie Mgido Cosmetics. In Zimbabwe, her cosmetic line remains Vault Cosmetics.
Meanwhile, Vault Cosmetics is donating eyebrow pencils to the albino community across the globe. Their first port of call is Zimbabwe where they are working with Ayanda Candice Sibanda.
"I want each girl, lady to see how just doing your eyebrows can affect confidence as everyone wants to be seen. Albinos are so light and their beautiful features get lost and we want to help bring that out," Mgido said.
The Hollywood-based make-up artist in partnership with the Zodwa Foundation will early next year roll out programmes meant to empower the underprivileged in Zimbabwe.
Related Topics