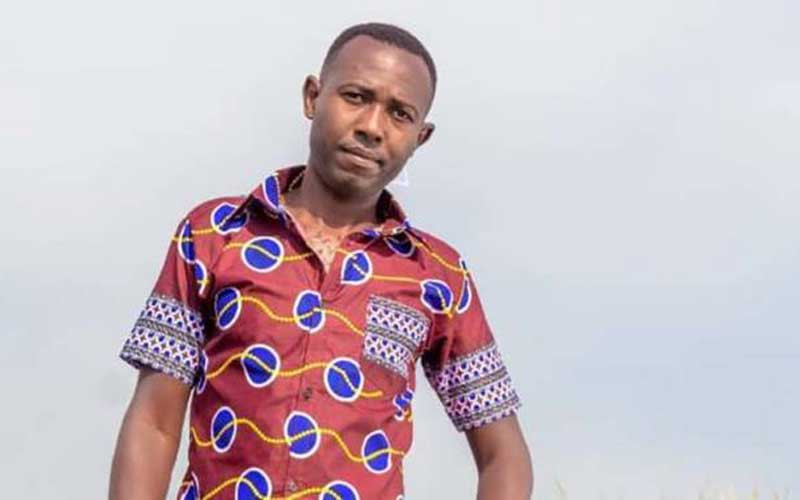 AWARD-WINNING sungura artist DT Bio Mudimba says he has moved on to secure his music from piracy after being "robbed" by an online music pirate in August.
A faceless online music pirate unlawfully uploaded his latest release Aluse…Mushe Mushe on online music platforms and ripped financial gains.
"Aluse …Mushe Mushe" aptly translated to through grace everything will be fine.
Narrating his unfortunate experience on Facebook, the artist said: "Guys I am so pained. Someone called Fuga stole Aluse Mushe Mushe and uploaded on all online stores the very week it was released. I was banned from putting it on stores yavekunzi haisi yangu."
"Now yatevererwa paYouTube channel yangu where I uploaded it first and it has been barred from monitisation claiming that it now belongs to Fuga.
"Is it the way we should make money from the underprivileged who are struggling to earn a living from their hard work as Zimbos? May the Almighty bless him who has decided to take the little bread for my children to feed on his own," he wrote.
Speaking through his manager Joel Tsvaki, the artist said he has now moved on from the unfortunate experience by opening new music accounts.
"We have managed to open new accounts and can now upload our music," he said.
"The issue has been resolved and we are now more cautious about how we do things.
"We will make sure that our music is uploaded first on all online stores and platforms before we can share it or release it.
"That way we will control the music and rights."
He added: "Piracy is a pandemic that is hard to stop and we can only manage it so that the artist gets something from his hard work."
"As much as it's bad, we also acknowledge that it means people actually like your music. If your music is bad, you won't get pirates 'stealing' your music."
Meanwhile, the Kujatajata hit maker will be performing at Jabula Inn in Esigodini, Matabeleland South on October 22.
"We have a number of lined up shows that we will do around Matabeleland South then we take them to other provinces," said Tsvaki.
"It's part of our plan to share the music and fun with the people.
"During the shows we will be sampling new music which will be released in due course."
Related Topics