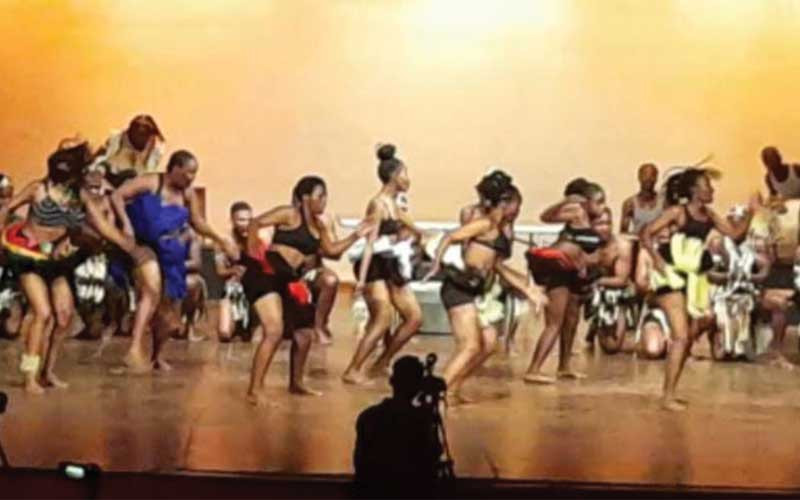 THEATRE performances which left people wanting more at the Mitambo International Theatre Festival (MITF) last month have received regional recognition.
The two plays 1894 and Rising Bones: The spirit of Nehanda got nomination calls after performing at the MITF. The 1894 play by Midlands State University in conjunction with Amakhosi Theatre Arts was invited to perform at the Jika International Theatre Festival in South Africa which will take place from November 30 to December 4 this year.
The play by Elysium Magna Dance Theatre was nominated to perform at the Malawi International Theatre Festival which will take place from December 1 to 4. Hilary Greguor Indi who is the director of the team said they had applied before for the Malawi festival but the appearance at Mitambo gave them a boost.
"We had forgotten about our application in Malawi as they had not replied but, thanks to Mitambo we got a call telling us that we have been nominated, "said Greguor Indi.
Initially, the Rising Bones was performed by 46 people but the crew was reduced to 40 who will travel to Malawi on November 28 to cut costs.
"With 40 people, the play would be as good. Yes we are powerful in our numbers as it gives that highly charged energy on stage. However, 40 can work but we would have to double play. Elysium will depart on December 28 all things being equal," said Greguor Indi.
The writer of the 1894 play Scrah Mdala said, they had not applied for Jika Festival and were approached by the organisers.
"After we performed at Mitambo, the organisers of the Jika Festival from South Africa approached us saying that they want our play to be the official opening act of their festival.
"As for now the university is trying to work on the logistics on how we can fundraise to go to SA to perform as the whole crew of 40 has to go since 1894 cannot be pulled with a small cast," said Scrah Mdala.
Seeing the Zimbabwean theatre arts performances getting such recognition surely means they are doing something right and could start going on international tours which will revamp the sector.
Related Topics