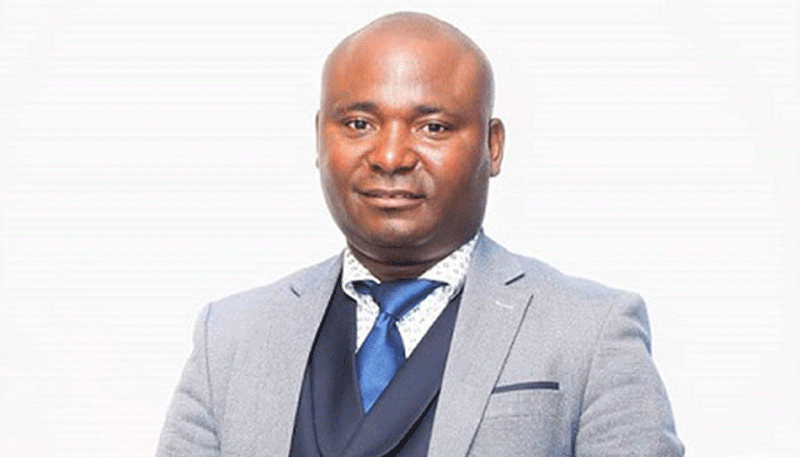 MY meeting with my namesake Bishop Albert Chikuni was at an event at which he was one of the partners of a documentary on child trafficking.
I was to know that he is a marketer by profession, banker by experience and shepherd by calling.
Most importantly, he is a peacebuilder, whose initiatives has reached out to most parts of Zimbabwe and made an impact on the global stage.
In pursuit of his mission to unite people, he has met world leaders such as former US president Donald Trump among others.
The founder of Family Life Ministries International church, Bishop Chikuni is also the pioneer of a peace movement called Interreligious Association for Peace and Development Zimbabwe (IAPDZ).
His trailblazing journey begun on July 10, 2021, a day he launched virtually the IAPDZ in Harare during the Covid-19 lockdown.
When the lockdowns were lifted, the new organisation embarked on provincial tours to commission its work throughout the country.
It has successfully commissioned in nine provinces, but is yet to do so Harare.
"Religions are operating as closed institutions, they differ mainly on doctrinal issues, but what they differ from has not contributed to the much-needed good," said the cleric.
"After we commission Harare, we shall then gather all provinces either here in Harare or Bulawayo for a grand commissioning to establish one family for unity peace and development."
Every peace-loving person is an eligible to join IAPDZ.
And over a million people have come on board, including religious people, civil society, chiefs, village heads and different leaders in business and local councils, Bishop Chikuni says.
A big plus to IAPDZ's efforts is that they have managed to create a platform for leaders whose churches had split to make peace, those who could not relate to each other automatically ceased to be enemies.
Bishop Chikuni likened his organisation to the biblical Ark of Noah, whereby the cats and the rats were in the same ark and lived harmoniously without the rats becoming prey for the cats
"The idea is to promote harmony, we are now one big family with people who did not necessarily see eyeball to eyeball including different churches that split, their leaders now see eyeball through our platforms," he said.
What is this all about?
The affable bishop begins by defining peace, in a nutshell. It is being in harmony within ourselves and our environment.
"Peace is the right frame of mind, whereby you are in harmony with yourself or in harmony with your nature, your mind and your body are aligned to good living and ethics," Bishop Chikuni said.
"As our (IAPDZ) name entails, in order to resolve the challenges that are affecting us in our society, religion plays a dominant factor."
What convinces Bishop Chikuni is that religion is regarded mostly as a place of good conscience that aims to bring the greater good for humanity, therefore, most challenges the world is facing can be resolved from a religious perspective.
"There is no religion that can advocate or promote evil. Most religions promote goodness. They may be different but their ultimate purpose is to promote goodness among its members," he said.
"So if each religion is promoting good among its members, then I have noticed that it's possible to unite religions based on that shared understanding to bring the greater good to humanity."
Bishop Chikuni believes that the idea of unity was better understood from a religious perspective and when it comes to nation-building everyone wants a prosperous country.
He seeks to unite people, beyond their religion, race politics or anything that may want to divide the human family.
"The moment the human family defines common values, common objectives or what we call universal values, they can be in a position of being interdependent, so that there is mutuality among themselves," said the Bishop.
Plans are in place for peace tours and conferences by IAPDZ that target different stakeholders.
"Key to our strategies is thatwe shall work with strategic organisations for strategic purposes. For instance, we shall engage the ministry of Health on mental health issues or the Zimbabwe Anti Corruption Commission on fighting corruption," Bishop Chikuni said.
"In all our activities after identifying the threats to peace, we then identify the relevant government departments and stakeholders in the civil space and we come together to deal with that issue, we shall not do this single handedly."
He is also a member of the global network of peace builders universal peace federation UPF since 2018, an NGO with a general consultative status with the UN on socio-economic issues.
"It in more than 160 countries and we have done international conferences were I meet former heads of state, including Jerry Rawlings, Donald Trump, Goodluck Jonathan and former prime minister of Canada Harper," Bishop Chikuni said.
Recently, he was in South Korea specifically crafting a draft resolution to form an advisory board in the AU context.
He owns several companies and mentors youths on innovative business models.
"The market must be flooded with entrepreneurs because business is about identifying a challenge which you solve at a price," he said
Born in 1976 in the mining community of Chakari, Bishop Chikuni did his secondary education in Mutare.
While doing his tertiary education in Mutare, as a Christian Union leader, be begun uniting Christians from different colleges through interdenominational gatherings
This was to be his foundational background that has helped to shape his vision.
Related Topics