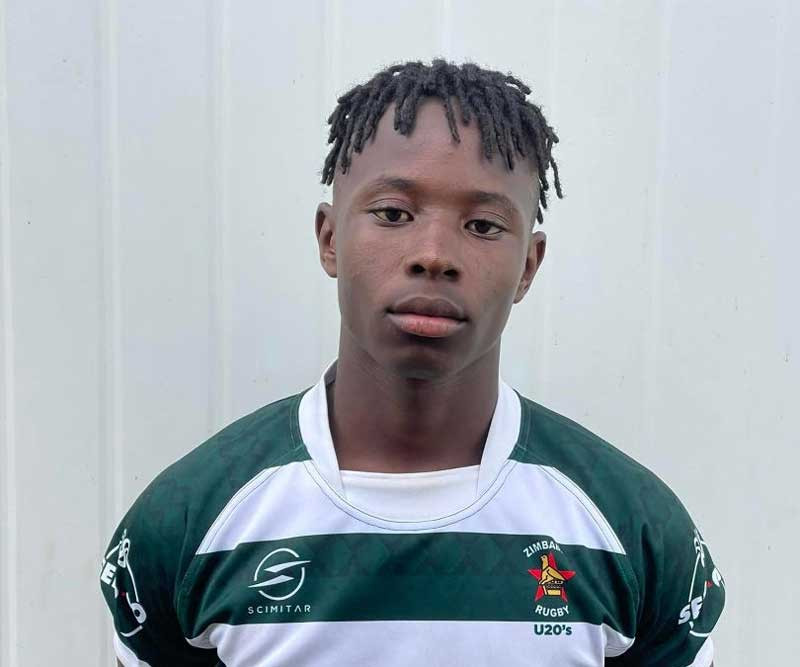 ZIMBABWE Under-20 rugby sensation Shadreck "Shaddie" Mandaza is in line to make his debut for the national sevens rugby side after being included in the squad for next week's Dubai Sevens Invitational.
The multi-talented Churchill High School progidy is the only uncapped player in the youthful Zimbabwe team, nicknamed the Cheetahs, which will represent the country in the Dubai tourney to be played from December 1 to 3.
Mandaza caught the eye with his impressive individual performances for the Cheetahs Academy during the Zambezi Challenge, which was played at Harare Sports Club last weekend.
The nippy Pitbulls RFC halfback was in Zimbabwe's Under-20 Africa Cup-winning side in Kenya in April before missing the Canada International Rugby Series in August due to academic commitments.
In addition to being a very gifted rugby player, Mandaza is also an exceptional cricketer and was three months ago named the Batsman of the Tournament during the CABS St Georges Smashing Cricket T20 Tournament.
Mandaza, however, appears to have set his sights on a rugby career, for now and will be eager to make the most of his opportunity at the Dubai Sevens Invitational.
He joins fellow young starlets Edward Sigauke and Alex Nyamunda, who both impressed on their debuts for the Cheetahs during the Zambezi Challenge.
The UAE-bound Cheetahs squad which has a blend of gifted youngsters and experienced players will be led by the duo of Tadius Dzandiwandira and Godfrey Magaramombe. The duo will share the captaincy duties.
The Cheetahs squad also includes the trio of Godknows Mavara, Tapiwa Malenga and Emmanuel Zangari, who are part of the Spartans team, a side made up of expatriate Zimbabwean players based in Botswana.
Cheetahs head coach Graham Kaulback said he is targeting further improvement from his side in Dubai after they narrowly lost 19-17 in the final of the Zambezi Challenge at Harare Sports Club last Sunday.
"We are going to Dubai in a week's time, where we are playing in the invitational section. Germany will be in the same section with some other really good teams. This is all meant to keep us growing as we head into early next year for the World Rugby Challenger Series," he said.
The Cheetahs are in Pool A of the Dubai Sevens Invitational alongside Ireland, French sides Militaire and Fantastics.
Germany, who beat Zimbabwe in the final of the Zambezi Challenge will also feature in the Dubai event while Australia-based Zimbabwean rugby star Connor Pritchard will be part of the Bull Sharks side. The Dubai Invitational Sevens competition will be played concurrently with the opening leg of the HSBC World Sevens Series, which features the world's leading sevens sides.
Related Topics