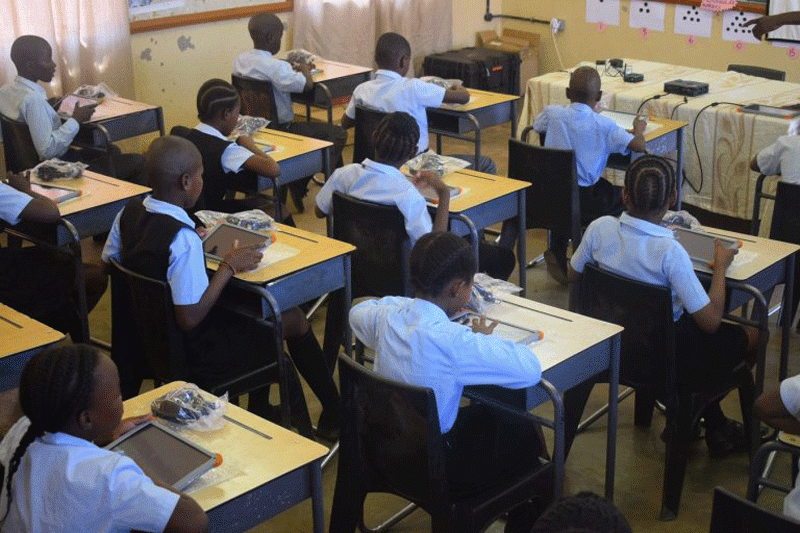 Education and development are integrated themes for any nation's social and economic development.
Despite this, the World Bank notes that in eastern and southern Africa, 89% of ten-year-old children are unable to read and understand a short text, reflecting a high percentage of learning poverty that was exacerbated during the COVID-19 pandemic.
A United Nations Education and Scientific Organisation (UNESCO) education report reveals that remittances form a valuable source of income for developing economies.
It says remittances play a significant role in elevating education levels.
Remittances enhance household income, which enables more children to enrol in schooling programmes and pursue further education.
In Zimbabwe, education is highly valued among most households, with parents working extra hard to get their children into the best schools and universities.
What's more, Zimbabwe has one of Africa's highest enrolment rates, with nine out of ten children of primary school age in school.
However, completion rates decline steeply at a higher level of education, with only 15% of all Zimbabwean children completing upper secondary education.
Socio-economic disparities influence the share of children achieving a high level of education, many of whom belong to low-income households and live in rural areas.
With an average household monthly income of US$57, millions of ordinary citizens now live in abject poverty in the country.
The economic situation drives many households to squeeze their constrained budgets to cover the ever-increasing school costs.
It is unsurprising, therefore, that many families count on their relatives abroad (in countries like South Africa, the United Kingdom, Australia and Botswana) to supplement their education budgets through remittances.
According to the 2022 cost of school study launched by WorldRemit, the changing macroeconomic environment affected the true cost of education across 21 markets globally. Zimbabwe showed the highest school supply costs relative to the average family size and monthly income at nearly 700% of the average family household income.
Additionally, the study reported that sending children to school costs more than six times the average household's income.
It is with regard to this vital role of remittances in giving Zimbabwean children a proper education that WorldRemit has made investments that increase access to secure money transfer services even in the remotest parts of the country.
By the end of December 2022, Zepz (World Remit and Send wave) users globally sent over US$500 million to Zimbabwe.
This has been achieved through partnerships with banks and telecommunication companies, facilitating instant transfers to the recipients through a network of trusted banks, cash pick-up locations, or mobile money.
Such partnerships quicken transactions from anywhere worldwide, such that over 90% of all WorldRemit transactions are complete within minutes.
The different withdrawal options allow for convenience in the collection, with the sender being allowed to select the one that best works for their recipient. This has been especially important during the COVID-19 pandemic when there was an increase in mobile transactions as people could not access physical withdrawal centres.
Equally important is that WorldRemit strives to keep transaction costs minimal. That is why we are always upfront with the rates and fees incurred in transactions, eliminating situations where recipients collect lower amounts than the sender intended. We understand that every dollar counts, especially during the current challenging economic times, and we strive to keep our charges reasonable.
Meanwhile, we are continually upgrading our technologies to improve our transaction time and effectively transaction costs. In this humble way, we see WorldRemit as a critical player in the socio-economic transformation of Zimbabwe and, by extension, the entire world.
Related Topics