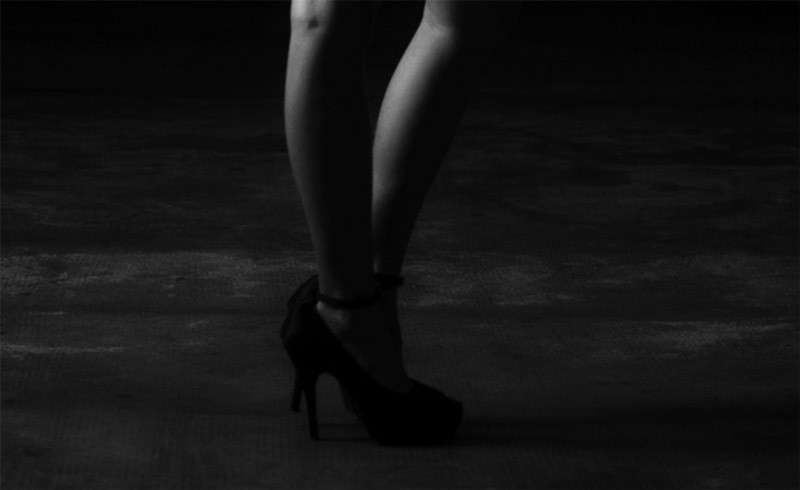 AFTER other adolescent girls of her age have gone to bed at around 10pm, Kudzai commutes to a shopping centre near her home in Penhalonga, a mining area 25 kilometres outside the City of Mutare, to look for men to solicit sex.
Clad in a black and white skirt with its hemline well above the knees, the 15-year-old Kudzai, whose first name is being used to conceal her identity, is whispering a prayer to God for her night to pay off in this gold-rich area located in Manicaland province near the porous border with neighbouring Mozambique.
Zimbabwe's worsening economic crisis has forced Kudzai into the sex trade, and most of her clients are illegal and artisanal gold miners — they, too pushed into mining by the economic malaise coupled with a high unemployment rate of over 90% — to earn a living.
She usually returns home early in the morning the following day after spending the whole night working.
"This is how I survive," says Kudzai, who stays with her elder sister in Tsvingwe, a peri-urban residential area in Penhalonga.
"I dropped out of school last year during COVID-19. My sister, who has been paying my school fees all these years, could not afford it anymore."
There are over 1 000 mining pits in the Redwing Mine concession in Penhalonga, owned by a South African mining firm, Metallon Corporation.
The mining rights in this concession were allegedly illegally taken by a gold baron, Pedzisai "Scott" Sakupwanya, through his company Betterbrands Mining.
Sakupwanya, a ruling Zanu PF party councillor for Mabvuku ward 21 in Harare, is also the owner of gold-buying company Better Brands Jewellery.
His dealings are exposed in a 35-page report by the Centre for Natural Resource Governance (CNRG), a local civil society organisation that defends the rights of communities affected by extractive industries in Zimbabwe.
Amid an economic struggle, many girls in Penhalonga and surrounding areas have turned to the sex trade to eke out a living.
The artisanal and illegal miners often take advantage of these minors to sexually abuse and exploit them.
Some underage girls trade sex for as little as US$1.
Sex work is illegal in Zimbabwe
In 2015, sex workers got relief after a landmark ruling by the Constitutional Court that a woman could not be arrested for soliciting sex by merely being in a bar or nightclub.
The legal age of consent is currently 16, but this year the Constitutional Court ruled that it should be raised to 18 years.
But underage girls like Kudzai, with no options for other work, have ventured into the trade and mining areas are hotspots.
Zimbabweans have been through tumultuous times
High inflation induced by a worsening economic crisis due to the shock of COVID-19 and, more recently, Russia's invasion of Ukraine has caused the cost of living to rise rapidly.
But before this, Zimbabwe was in an economic crisis due to massive corruption and economic mismanagement blamed on the Mnangagwa-led government.
This dire economic reality leaves low-income families like Kudzai's among those worst affected. Worse because the natural resources, such as gold in Penhalonga, benefit only the elite, and the companies don't seem to be doing much to give back to the community.
Kudzai sometimes sheds a tear, worrying about her bleak and uncertain future.
"I cannot save much money. This is just hand-to-mouth business," she says.
With 59,6% of women in the country unemployed, many are turning to sex work to earn a living, according to a recent survey by the State-controlled Zimbabwe National Statistics Agency (ZimStat).
According to the CNRG report, illicit financial flows in the artisanal mining sector in Zimbabwe are responsible for leakages of an estimated 3 tonnes of gold, valued at approximately US$157 million every month.
Most of the gold is smuggled through the porous borders in Mutare to Mozambique and South Africa.
Weston Makoni, chairperson of Penhalonga Residents and Ratepayers Trust, says the rising number of girls turning to sex work in his community was worrisome.
"Mainly the push factors are poverty, lack of food, peer pressure and need of school fees money," he says.
"They are lured by artisanal miners who have cash at hand regularly to buy them food, valuables such as smartphones, drugs and take them out for entertainment."
Tapuwa O'bren Nhachi, a social scientist, says it's unfortunate because disease, abuse and trauma now determine these adolescent girls' lives.
"It also means psychological effects that are associated with the trade. The same girls are also dropping out of school and engaging in drugs which has a negative impact on their future," he says.
According to the Centre for Sexual Health, HIV and Aids Research (CeSHHAR), more than 57% of female sex workers in the country are HIV positive.
Another 15-year-old girl Tanaka says some of her clients are violent, and they often refuse to pay her.
"We meet different people at work. Some refuse to use protection while others do not even want to pay for the services rendered," says Tanaka, whose only first name is used to protect her.
Makoni says the companies mining in Penhalonga should give back to the surrounding communities to help the poor.
"I basically believe that the companies would greatly assist the girl child in the community by providing school fees to those that are from poor families and mostly orphans," he says.
"They could help by engaging the community in livelihood projects, making households self-reliant."
Betterbrands Mining company and Redwing Mine officials did not respond to questions sent to them by this publication.
Nhachi says companies have unlimited responsibilities to ensure that communities they operate in are not deprived of social and public goods, such as affordable education, health facilities and other important infrastructure.
"Companies should create vocational training facilities to prepare the youths for future employment opportunities not only for them but anywhere around the country," he says.
"Unfortunately, companies that are operating in Penhalonga are mafia styled. They are looting and thriving in the chaos existing in the country, so we should not expect much from them," Kudzai says if given an opportunity to return to school, she is ready and willing.
"I do not intend to spend the rest of my life like this. I hope to train as a nurse," she says. — IPS
Related Topics