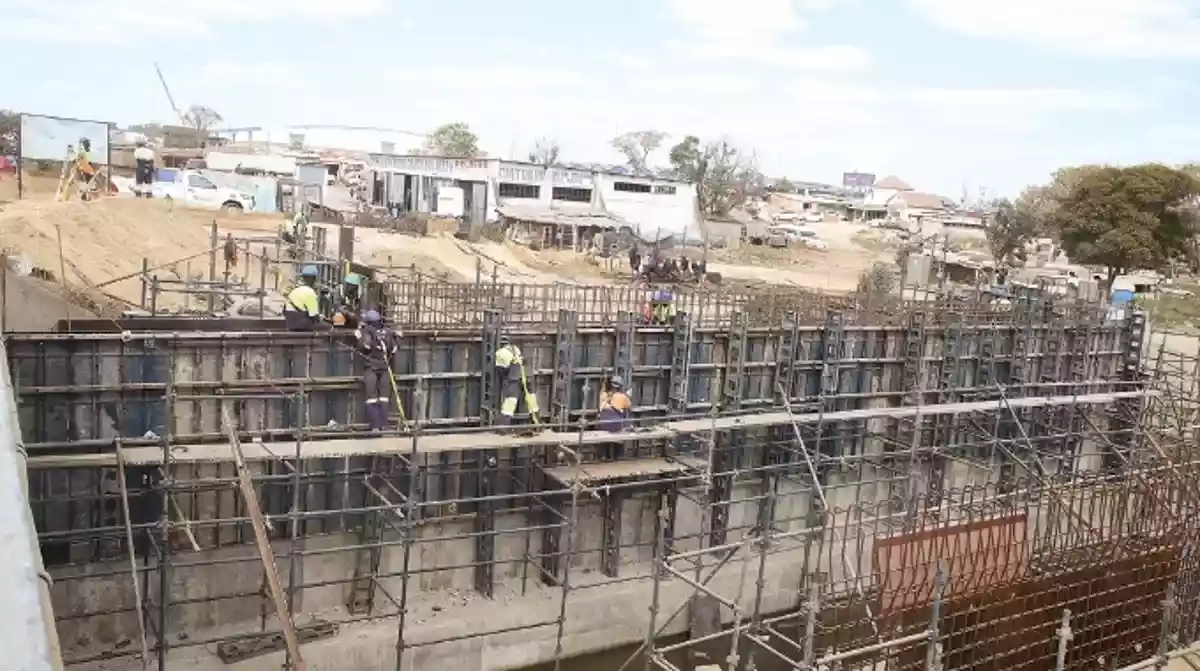 TWO days ago, my lower limbs got intolerable cramps as I struggled to get into Harare.
I was on my way from my former school, Zimuto High School, a Dutch-run institute on the outskirts of Masvingo, where I had gone to pay condolences to the two late headmasters of Copota School for the Blind.
I met Zimuto High head, Harris Mashava, and one of the pillar teachers at the school, Taurai Magunda.
It was a sombre atmosphere at Muneri Mission considering that the headmasters died in a horrific accident near Featherstone while going to Harare to deliberate on the Basic Education Assistance Module funds for their pupils.
I left Masvingo at 12 midday and all hell broke loose when I got to the Skyline tollgate, where I spent three good hours stuck in congestion.
Government should surely be applauded for the fantastic road infrastructure under construction.
The Harare-Beitbridge Highway was famous for some of the most deadliest accidents and thousands of people lost their lives since Independence in 1980.
The road network is now up to standard and is nearing the heart of the capital, where the Mbudzi Interchange is now under serious construction in line with National Development Strategy 1 and Vision 2030, by which time Zimbabwe is expected to have achieved an upper middle-class economy status.
It is a pity that motorists are going to be in movement anguish for the next 18 good months while the interchange is being constructed.
There are detours and alternative roads which have been constructed for use by motorists and among the diversions are Malvern, Forbes, Hopley and Stoneridge roads.
The congestion that is around Mbudzi roundabout is simply unbearable and the responsible ministry should have done better arrangements.
What is surprising is Amalinda Road that connects parts of Glen View and Glen Norah to Beatrice Road at Boka Tobacco Auction Floors was not widened or graded, yet the road has great potential to ease congestion to and from town.
The small bridge along Amalinda Road can only accommodate one car at a time, a development that could have been corrected long back by erecting another small bridge, or even widening the same bridge.
Yes, we may ululate that we are going to have state-of-the-art road infrastructure 18 months from today, but let us also reflect on the value of time lost while critical workers will be perpetually stuck in congestion for the next one and half years.
We have nurses, doctors, immigration officers, magistrates, prosecutors, judges, police officers, guards who are sometimes caught in congestion for more than two hours yet their services are of great importance to the nation.
My belief is that the Transport ministry can do better by opening up more roads as a matter of urgency.
The nation should not allow such chaos to prevail, which derails progress yet there is big room for improvement.
Law and order should prevail at the roundabout. The space barons have resurfaced and are milking vendors of their hard-earned money, yet law enforcement agents are just watching.
This is time for radical measures to weed out such criminals who are bent on extorting fellow Zimbabweans.
The mushikashika drivers are wreaking havoc in the midst of congestion and by picking and dropping passengers in the middle of the road, life becomes miserable for many motorists who have to endure long hours in the driving melee.
It is my suggestion that some of the following measures be considered seriously if congestion is to ease:
Law enforcement agents should be alert about space barons who are busy causing chaos at the interchange
A moratorium should be urgently issued to stop long-haul trucks from moving during peak hours. It would be prudent to allow movement of trucks (magonyeti) between 0900 hours and 1600 hours only if congestion is to be reduced.
More roads should be opened starting in Harare South. If the Landas Road from Beatrice Road at the Golf Course can connect to Chitungwiza directly, the better. Some more roads can be opened to Chitungwiza road through Southlea Park.
It is an open secret that Amalinda Road should get urgent attention, including widening it and the subsequent branches should receive the same attention through to Glen Norah.
The Beatrice-Amalinda turn-off should not be completely sealed, but a clever way should be found to allow passage of traffic into Amalinda.
The contractor, through the Transport ministry, should work expeditiously to alleviate the challenges bedevilling motorists.
Johannes Marisa is president of the Medical and Dental Private Practitioners Association of Zimbabwe. He writes here in his personal capacity.
Related Topics