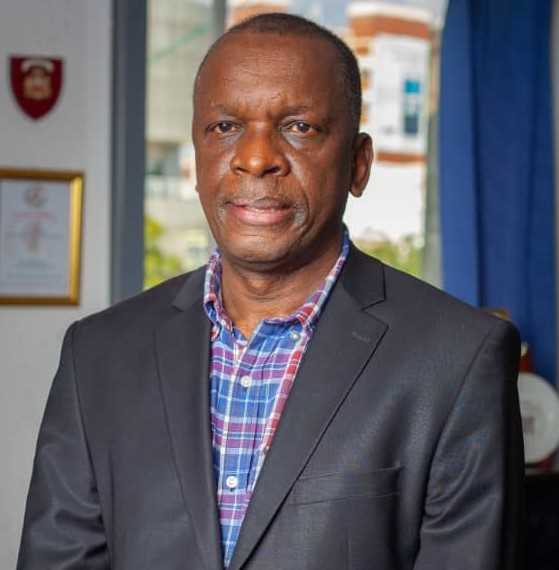 TINASHE KAIRIZA THE cash-strapped government has this year disbursed only ZW$164 million (US$381 000) from the ZW$2,3 billion (US$5,348 million) it allocated to the City of Harare to implement crucial capital projects, rendering the city ineffectual in delivering social services.
At the time the 2022 budget was presented, ZW$2,3 billion was equivalent to US$21 million at the exchange rate of US$1:ZW$105, but it has depreciated over time due to currency volatilities. The official exchange rate stands at about US$1:ZW$460.
As the effects of underfunding of key projects set in, Harare City Council this week indicated that the local authority would disconnect water supplies for the next 48 hours due to "unprecedented chemical supply" challenges.
A statement from the city council issued yesterday reads: "The City of Harare wishes to advise residents and all stakeholders that due to unprecedented chemical supply challenges; Morton Jaffray treatment plant will be temporarily shut down for at least 48 hours commencing last night.
"There will be disruptions in water supplies while modalities are being worked to restore normal services within the indicated period."
Last week, Finance minister Mthuli Ncube presented a ZW$929 billion (US$2,1 billion) supplementary budget for 2022 in which statement he revised gross domestic product (GDP) growth targets to 4,6% from 5,5%, citing acute foreign currency shortages, exchange rate volatilities and spiking inflation among other factors.
The Zimbabwean dollar was trading at US$1:ZW$432 when Ncube presented the supplementary budget, half of which was channelled towards civil service salaries while ignoring funding key capital projects.
Zimbabwe's economic malaise, punctuated by three digit inflation figures and exchange rate instabilities has crippled the operations of local authorities, with the City of Harare Council making urgent requests for foreign currency from the central bank to finance capital projects.
Harare acting town clerk Phakamile Mabhena Moyo told the Independent this week that the government was still to disburse ZW$2,136 billion (US$20 million) from what it allocated in the 2022 national budget to roll out capital projects "covering the water, health, sanitation and health sectors."
The US dollar was calculated using the prevailing exchange rate of that time when the 2022 budget was presented in November which stood at US$1:ZW$105.
As a result, the city has requested for foreign currency allocations from the Reserve Bank of Zimbabwe (RBZ) to initiate capital projects for 2022, half way before the end of the year.
Moyo said: "We are engaging the Reserve Bank of Zimbabwe with a view to access foreign currency for capital projects in the water, sanitation and hygiene sectors: This covers water and waste management issues.
"In the 2022 budget, we were allocated over ZW$2,3 billion but to date we have received ZW$73 million (US$180 000) by end of June and a further ZW$91 million (US$224 000) in July."
Sources close to interactions between the City of Harare and RBZ governor John Mangudya told the Independent in separate briefings that Moyo met the central bank chief a fortnight ago and lodged an urgent request for foreign currency allocations.
Among other pressing foreign currency requirements, Harare needs about US$3 million every month to import a cocktail of water treatment chemicals, mostly from South Africa.
"In July, Moyo had a meeting with the governor (Mangudya) at the RBZ where he asked for facilitation to get forex. In essence, Moyo requested for the processing of the city's outstanding contracts.
"The response was positive. The outstanding projects are a result of delays in the disbursement of devolution funds," a source who spoke on condition of anonymity told this publication.
The Town Clerk confirmed to the Independent that Harare City Council was "in the process of compiling projects with contracts and we are ready for payment and we will engage accordingly".
At the time of going to print the apex bank boss had not responded to questions posed by the Independent, which sought, among other things, to understand the quantum of foreign currency requested by Harare City Council and whether the RBZ would be in a position to satisfy the requests by the city.
In startling revelations, Moyo highlighted that Harare City Council was only left with chlorine stocks enough for a day, though the local authority had made orders of an alternative treatment chemical called HTC.
"The city requires at least two tonnes of chlorine gas per day and currently has adequate for a day's use. Stocks of HTH to cover the gap have been ordered for both perchlorinating and disinfection," he said.
"Chlorine dioxide generators have been manufactured in SA and require US$5,37 million to be delivered and installed at Morton Jaffray for onsite generation to alleviate chlorine gas supply chain hiccups."
Moyo said the City of Harare was prioritising about 20 projects earmarked for implementation once funds were available.
Some of the projects include pipe replacements in Avondale, Highfield, Glenview and Eastlea, building an administration block at Mabvuku Polyclinic, procurement of road maintenance equipment and installing 30 000 units of domestic meters in Mabvuku, Tafara, Marlborough, Hillside, and Eastlea.
Documents relating to projects to be financed from devolution funds seen by the Independent last month show that Harare City Council has contracted Barzem to supply equipment worth US$2,4 million. The equipment will include eight dozers, two landfill compactors, front end loaders and excavators.
The equipment will be used at the Pomona dumpsite, which is run by Geogenix BV of Netherlands under a US$240 million waste management deal with Harare City Council.