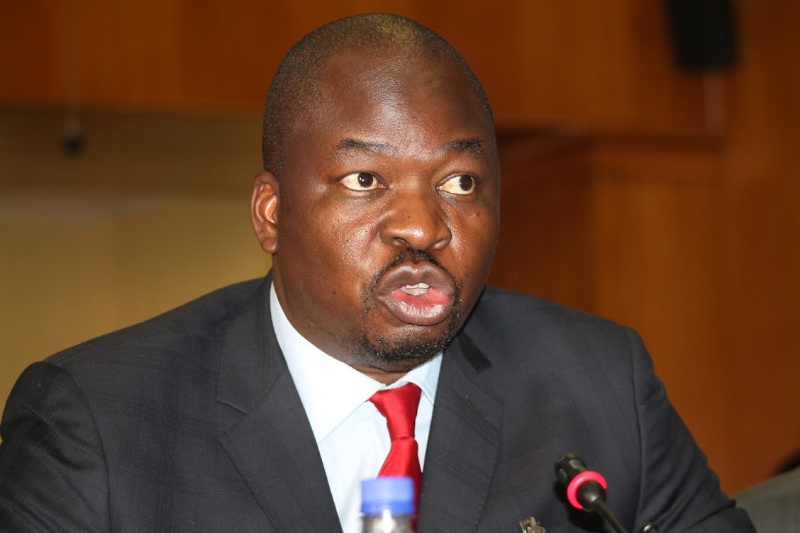 TINASHE MAKICHI THE government has blocked multi-billion-dollar supplier deals accused of fuelling currency volatilities, which have weakened the Zimbabwean dollar in recent months.
President Emmerson Mnangagwa last week spoke strongly against market indiscipline.
Trusted Treasury sources told the Zimbabwe Independent that a number of suppliers have been milking the government by indexing prices based on projected foreign currency parallel market rates, which are exaggerated. The rates were as high as US$1:ZW$1 500.
After receiving their payments, the contractors would offload the billions on the parallel market pushing up exchange rates.
The indiscipline saw the parallel market rate shooting to US$1:ZW$850, which triggered panic and a wave of price increases.
The Independent is reliably informed that the Ministry of Finance and Economic Development, through correspondence to all government ministries, has stopped government departments from buying fuel supplied by private players.
Government ministries have been directed to buy fuel from state-owned companies, namely CMED (Pvt) Ltd, Petrotrade and Genesis.
"As part of the government's efforts to support government-owned entities, the Treasury has engaged Petrotrade, Genesis and CMED to supply all government fuel needs," reads part of the correspondence dated July 26, 2022, from Finance permanent secretary George Guvamatanga. "Ministries, departments and agencies are therefore directed to engage these entities to supply all their fuel needs."
There are strong indications that private fuel suppliers (names supplied) have been billing the government using parallel market rates.
A fuel supplier whose name could not be disclosed for fear of jeopardising investigations has been getting payments amounting to ZW$600 million (US$1,2 million) per month and that money would then be offloaded on the parallel market.
The RBZ's Financial Intelligence Unit (FIU) is probing the matter, sources said this week.
"Treasury has since made a directive to government departments to get fuel supplies from the state-owned companies. The government has been getting a raw deal from private players," a top government official said.
"The government has been getting billings denominated in the local currency, but at an unjustified parallel market rate of US$1:ZW$1 500. This angered President (Emmerson) Mnangagwa who then directed the Ministry of Finance to address the indiscipline."
However, fuel dealers last night explained that Zimbabwe uses around 4,3 million litres of both diesel and petrol per day and at current barrel prices this translates to around US$4,5 million per day and converting to around US$120 million per month.
"The auction is only delivering around US$25 million per week or around US$100 million per month. None of the auction funds are being channelled towards fuel procurement as shown by the weekly RBZ auction report," said a fuel retailer who asked to be named.
"Government allowed oil companies to find their own import USD in 2018 when the RBZ abandoned allocations of foreign currency to oil companies.
"The ZW$600 000 000 converts to US$850 000 and this cannot influence the parallel market as this represents less than 1% of fuel imported into Zimbabwe every month.
"Government has not provided USD for fuel since 2018. Most of the fuel coming into the country is coming under a scheme called DFI or direct fuel imports, where all fuel companies find their own currency to import fuel."
There are indications that the government fuel coupon system has become a cash-cow for some civil servants.
"Most government officials are now converting coupons to cash and in the process the government has been losing out," another source said.
"These officials have been selling coupons for a discounted price and Treasury is looking at addressing this."
Last week, the government suspended payments on goods supplied and priced using parallel market exchange rates.
A letter by Guvamatanga last week directed that payments would only resume after submission of reports with findings of the due diligence exercise on running and future contracts with specific focus on pricing.
Going forward, all ministries and government departments are required to seek Treasury approval on contract prices to ensure effective control on the use of public resources.
The Independent is informed that Treasury will be tightening screws on travel agencies contracted by the government.
There are indications that travel agencies (names withheld) have been bleeding the government of millions of Zimbabwean dollars through a pricing model based on parallel market rates.
One prominent travel agency has been charging the government using the US$1:ZW$1 500 rate and the proceeds were being offloaded on the parallel market.
The Independent is also reliably informed that the popular socialite who owns the travel agency has also been under the radar of the FIU, which is investigating the firm for alleged manipulation of the RBZ foreign exchange auction platform.
"The Treasury has cast its net wider in trying to save the battling local currency and travel agencies have not been spared of this hurricane. There are concerns around their pricing model that have been bleeding the government," the top government official said.
The government is considering setting up a department responsible for the travel of government officials, as a move to cut off profiteering companies.
Guvamatanga did not respond to questions sent to him by the time of going to print.