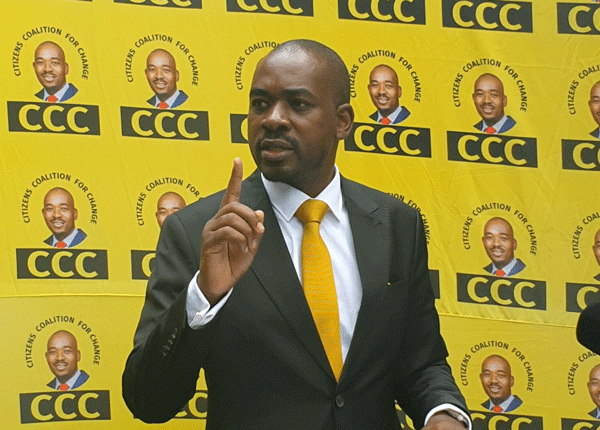 CITIZENS Coalition for Change (CCC) candidates who were barred from participating in the forthcoming harmonised elections by a High Court ruling have vowed to fight on declaring that they will not give up easily.
The Nelson Chamisa-led party candidates intensified their door-to-door campaigns by staging a roadshow in the western suburbs of Bulawayo at the weekend.
Addressing supporters, Nkulumane ward 22 councillor Bruce Mmeli Moyo said people should not give up on them.
"If ever there was a time to fight for us and with us, as well as for you, now is the time. When I say fight, I mean in the ballot box by voting for us.
"A lot of things are happening as you can see on social media and newspapers. There are a lot of chaotic events unfolding but that can't deter us. We are alive and kicking and we are not going anyway," he said.
The High Court in Bulawayo last week ruled that 12 aspiring MPs from CCC had filed their papers at the nomination courts after the 4pm deadline.
The party has appealed the ruling at the Supreme Court after the High Court barred its National Assembly candidates from contesting on August 23.
Moyo, who currently stands as the youngest aspiring ward councillor in his party, said they were also scrutinising the voters roll.
"We checked a couple of things like physical addresses among other things to make sure that everyone is satisfied and secure so that on the day of voting they don't encounter nasty surprises," he said.
Speaking on the sidelines of the roadshow, ward councillor Donaldson Mabuto, who is seeking re-election in Mpopoma, said Zimbabweans know what they want.
"We encourage them to be brave on election day and express their wishes on the ballot box," he said.
Some of the candidates who took part in the roadshow included Pashor Sibanda, Nicola Watson, Harry Gono, Arnold Batirayi and Emganwini ward councillor Mpumelelo Moyo.
Related Topics