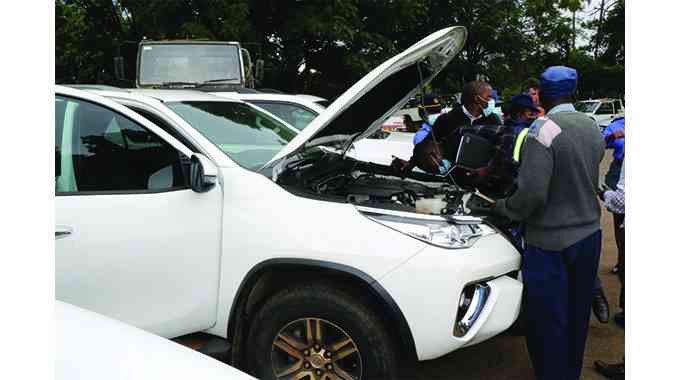 A COMBINED team of Central Intelligence Organisation (CIO), military intelligence and the Zimbabwe Republic Police, known as Ferret Force, last week busted a car smuggling syndicate operating between South Africa and Zimbabwe.
The syndicate, allegedly consisting of members of the police, Zimbabwe National Army (ZNA), and other law enforcement agents deployed along the border between South Africa and Zimbabwe at Beitbridge, was said to be smuggling stolen cars across the Limpopo River into Zimbabwe.
The matter, still being investigated by the Police Anti-Corruption Unit, exposed what could be a sophisticated cartel involved in smuggling dozens of vehicles between the two countries.
National police spokesman Assistant Commissioner Paul Nyathi said he was still looking into the allegations when contacted for a comment.
"I have not heard anything from Beitbridge and let me just find out," he said.
Last week, Tapiwa Nigel Mashanda of Beitbridge and Petros Chawasarira of Mufakose, Harare, were intercepted by the Ferret team soon after allegedly smuggling a stolen Toyota Fortuner vehicle.
The pair was allegedly assisted by four police officers using an official Zimbabwe Republic Police vehicle and a booked firearm.
The policemen (names supplied) reporterdly worked in cahoots with some members of the ZNA deployed at an illegal crossing point just close to Beitbridge Aerodrome.
During the investigation, Mashanda and Chawasarira revealed how they had paid R54 000 to the police to evade arrest. The money was allegedly shared among five policemen.
Mashanda and Chawasarira, who are facing vehicle theft charges, were denied bail by regional magistrate Innocent Bepura.
It is alleged the Toyota Fortuner vehicle was allegedly stolen from Mpumalanga, South Africa, with the owner identified as BS Sebothoma. Mashanda and Chawasarira allegedly used a duplicate key to steal the vehicle.
Related Topics