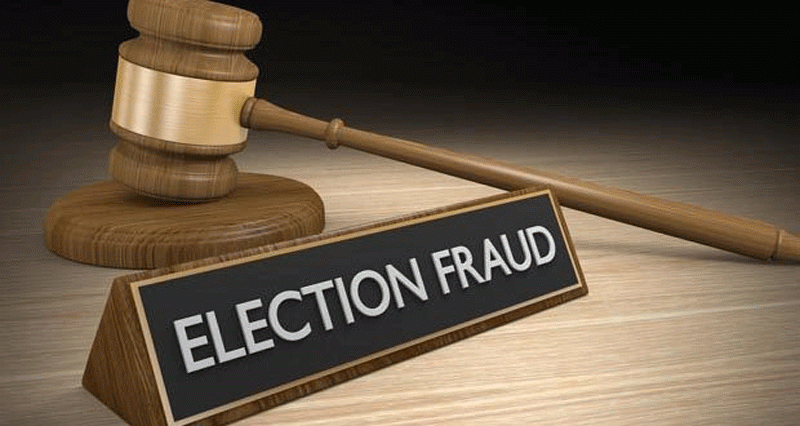 THE Women's Academy for Leadership and Political Excellence (Walpe) has revealed that the voting process in last week's harmonised elections was characterised by serious mishaps including voters rolls appearing at wrong polling stations.
In a statement yesterday, the organisation said the challenges and delays left most urban voters frustrated as they waited for hours on end for the voting process to begin.
It noted that the process was also characterised by intimidation and a high number of assisted voters in rural areas.
The Zimbabwe Electoral Commission (Zec) announced that President Emmerson Mnangagwa won the election, while Citizens Coalition for Change (CCC) Nelson Chamisa has disputed the results.
"The Gokwe and Kwekwe voters rolls were found in Chitungwiza, Unit L. However, they (Zec) have not indicated what they will do with regards to the issue of the mix-up of candidates on ballot papers.
"The Gokwe and Kwekwe voters rolls that were in Chitungwiza Unit L, the issue of the wrong ballot papers that were used in Dangamvura and the issue of using postal ballots in Chitungwiza, St Mary's," Walpe said.
It further revealed that some voters travelled from the polling stations where they were queuing to stations they were told their names might appear.
"Methodist Church in ward 8, Dangamvura was using the wrong ballot papers since morning. They used ballot papers for ward 11. The mistake was realised at 4pm, moreover, as of 7pm polling stations in areas such as Warren Park, Nyanga South and Glen Norah were yet to open," the organisation said.
It also noted that there were instances of ballot papers running out at Kuwadzana 1 High School polling station in Harare.
"There were instances where candidates appeared next to the wrong political party logo, causing confusion to the voter," the women's advocacy group said.
Meanwhile, Walpe also bemoaned the gender inequality with regards to the August 23 elections.
It recommended that the voting system should be changed from the first past the post to proportional representation to ensure gender equality.
"Citizens must vote for political parties, not individuals as this also insulates women from political violence and vote buying. Political parties (should) conduct their internal candidate selection process in a fair manner that allows women, young women and women with disabilities to participate freely and fairly; that there is a zero tolerance to all forms of political violence against women," the organisation said.
It also called on political parties to include gender equality provisions in their constitutions, adding that they should also field women in constituencies where they have a fair chance of winning.
At least 637 contestants participated in the National Assembly election with only 70 women drawn from all political parties and independent candidates.
In the 2018 elections, there were 237 women out of 1 648 candidates.
The percentage of women's participation declined to 11% from 14% in 2018
The figures fell short of the 30% minimum threshold set in the 1997 Southern African Development Community Declaration on Gender and Development and Zimbabwe's Constitutional provisions of gender equality.
It was also in violation of the United Nations Sustainable Development Goal 5 which seeks to promote gender equality and empower all women and girls as well as ensure the 50% benchmark set by the Sadc Protocol on Gender and Development.
Related Topics