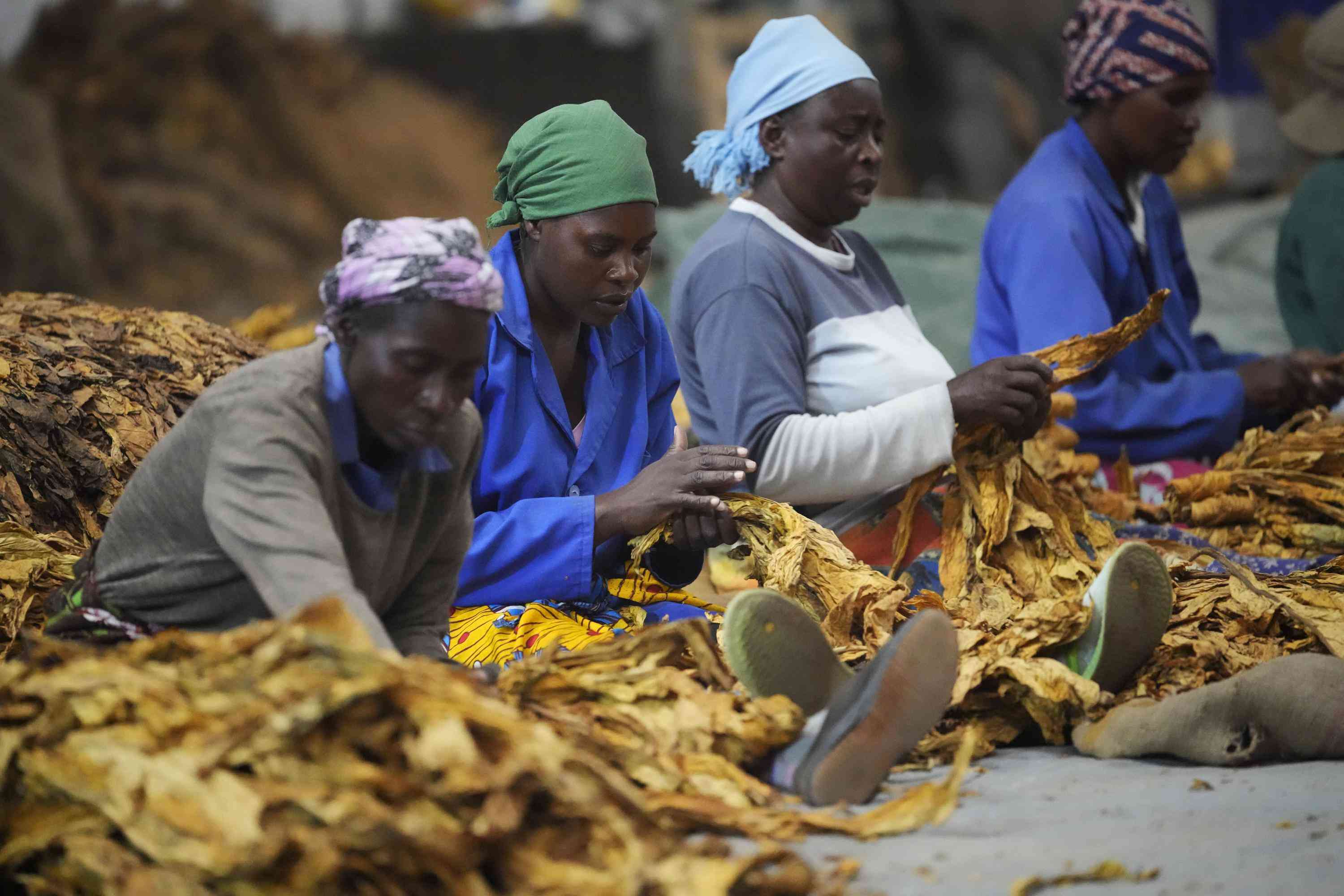 ZIMBABWE'S tobacco farmers are winding up this year's marketing season.
Sales figures coming out of the industry are looking good.
In the past week, the government said Zimbabwe, Africa's top producer, has seen its output rising to 261 million kilogrammes.
This is far higher than 259 million kg recorded before Covid-19 struck the globe in 2019. But as usual, despite the exponential growth, there are habitual victims who are leaking their wounds – the small-scale farmers.
Despite rigorous efforts to increase output, which has seen Zimbabwe recording its highest volumes in two decades, many tobacco farmers have not been paid for this year's crop.
Many have been waking up to shocking deductions effected by contracting companies.
Concern over this manipulation has been rising, and farmers' representatives say despite growth in output, producers are still wallowing in poverty.
It gives credence to statistics showing that 96% of the industry's earnings does not stay in Zimbabwe.
It goes back to foreign contractors.
"Communal farmers are at the bottom of the pile due to unfair and uncouth business practices by their partnering stakeholders which include poor payment systems, poor pricing models, unfair and unethical contractual agreements, discriminatory practices in regard to the growers' welfare and poor adherence to policy," Zimbabwe Tobacco Growers Association (Zitoga) president George Seremwe told reporters as preparations for the marketing season began in February.
"Over the past years, our farmers have not received value for money for their quality crop.
"This last season was particularly painful as corruption reached epidemic levels in the industry with non-payment, shoddy contractual agreements, theft and other forms of ill-treatment being visited upon our members," Seremwe noted.
While merchants have been smiling all the way to the bank, farmers who toil under harsh conditions in the fields for long periods have been sinking deeper into poverty.
It boggles the mind to see tobacco farmers returning to the fields even after the "mugging", which has taken place for years.
Farmers say they have been intimidated by contracting agents.
In spite of growing concerns, Zitoga secretary-general Mutandwa Mutasa feels the coming on board of foreign contractors has been a welcome move.
He says prices have improved since these firms scaled up their participation.
"As growers, we have never had issues with the police, army or any security sectors. In our view, China has nothing to do with our problems," Mutasa said.
"The main problem we are currently facing is non-payment by some merchants.
"What we are concerned with is the continued violation of the rules and regulations governing the industry, especially SI 77 (statutory instrument) of 2022, which stipulates that the grower must be paid within 48 hours of sale."
A worrying trend is that the Tobacco Industry Board (Timb), which regulates the sector, has been quiet, while the government has also folded hands.
Earlier this week hordes of farmers beseiged one contracting firm's Marondera offices demanding payment for unpaid invoices.
The firm said it was unable to pay farmers because of new measures put in place by Finance minister Mthuli Ncube earlier this month.
Amongst the measures, the Reserve Bank of Zimbabwe (RBZ) increased the Statutory Reserve requirements on local currency demand and call deposits from 10% to 15%, while maintaining savings and time deposit requirements at 5%.
However, non-payment is not the only headache for farmers, who have also been forced to take inputs at inflated prices.
While Zimbabwe has reported record tobacco sales, the small-scale farmers, who are now selling their crop mostly to foreign buyers, are "heavily indebted" and seeing "minimal" benefits, according to Zitoga.
Around 95% of Zimbabwe's tobacco crop is financed through the contract system.
Under the contract system, firms, like the government-run China National Tobacco Corporation and its subsidiaries give seeds, fertilisers, food and money to farmers.
The farmers, in turn, are obligated to sell their tobacco crop to those firms or their agents, who generally set the price.
Timb provides a price guide, but it has turned a blind eye while farmer are charged compound interest on inputs given to them.
In most instances, farmers receive inputs only to be advised of the price after selling their tobacco.
Critics say the farmers are not benefitting as they should from Zimbabwe's tobacco boom, largely because of a contract system that locks them into unfavourable loans and prices. Seremwe summed it up when he told journalists earlier this month that: "This is a momentous achievement for the sector: It shows that farmers are working hard.But the benefits to farmers are minimal. It is worrying that most farmers are heavily indebted.
"We would be happier if this tobacco success story translates to improved livelihoods for farmers," he said.
While production is increasing, farmers say the contract system is a debt trap.
What is worse is that contractors are employing 'mafia' tactics on farmer and have resorted to taking their prized assets, like livestock, after failing to make their repayments. Unfortunately, all this is happening in the ear-shot of authorities, who have opted to see no evil, hear no evil because they have become part of the cartels.
Gwabanayi is a journalist, he specialises in agriculture and general news stories. — [email protected].
Related Topics