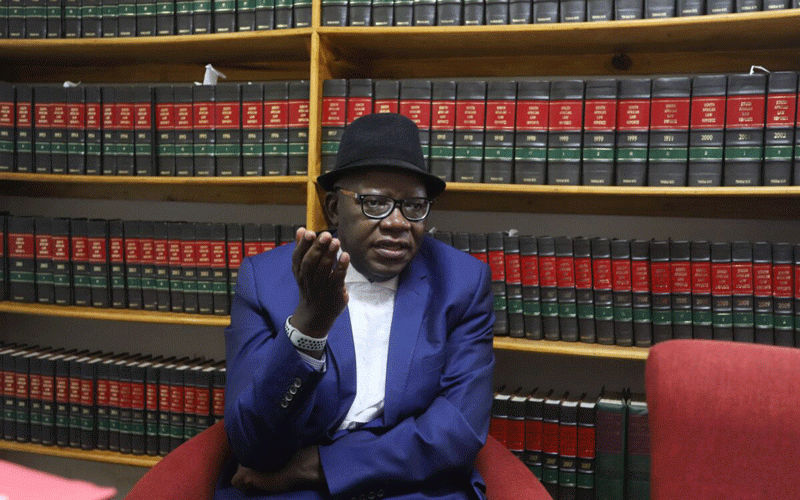 HARARE East legislator Tendai Biti (CCC) has challenged Finance minister Mthuli Ncube to explain before Parliament how Statutory Instrument 127 and blended inflation work.
SI 127 of 2021 amends the Exchange Control Act and the Bank Use Promotion Act, by inserting a schedule in each Act containing heavy administrative penalties to be imposed for breaches of special provisions of the Act.
It was promulgated under the Presidential Powers (Temporary Measures) Act, which empowers the President to make regulations amending Acts of Parliament.
SI 127 of 2021 imposed measures that prohibit businesses from selling goods and services or quoting them at an exchange rate above the foreign currency auction system rate.
It also punishes businesses for issuing clients with Zimbabwean dollar receipts for payment received in foreign currency.
Regulations promulgated under Presidential Powers expire after six months, by which time it is expected that Parliament will have enacted permanent legislation to replace the regulations.
The SI has been viewed as an attempt to curtail the galloping exchange rate on the parallel market in order to stabilise the local currency.
Business leaders view it as a regulation that is akin to price controls and could lead to shortages of goods.
Biti last week demanded that Ncube should explain how he crafted the method of mixing currencies in the country.
"I stood up to speak about inflation. I know we have spoken about inflation before but the reason why I stood up is because of Statutory Instrument 127 of 2021 that speaks of inflation, which is calculated on goods and services in US dollars and RTGS," Biti said.
"In economics, inflation is a measurement of the rise in prices and only one currency is used, whether USD or RTGS or local currency, and you cannot mix currencies. So, the Minister of Finance who is a professor of economics should come to this august House and explain where he is getting this mixing of currencies, RTGS and US dollars, and why he is calling it blended inflation."
Speaker of the National Assembly Jacob Mudenda said Ncube should appear before Parliament to explain SI 127.
Related Topics