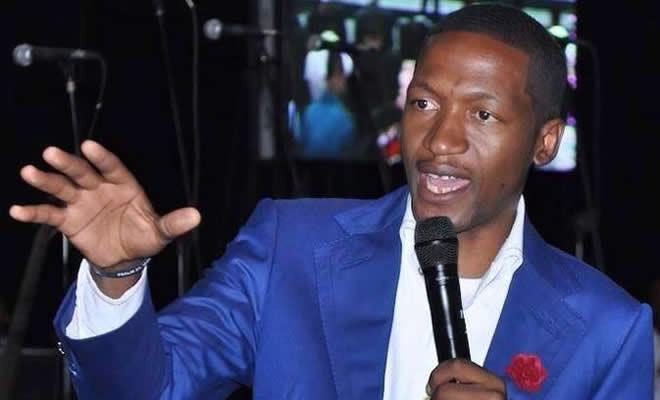 PRESIDENT Emmerson Mnangagwa will die in office, a close ally has claimed. However, constitutionally if Mnangagwa wins the forthcoming elections, this should be his last term.
Ambassador-at-large Uebert Madzanire, alias Uebert Angel, appointed by Mnangagwa in 2021 to represent him in Europe and the Americas, made the allegation in a documentary aired yesterday by Qatar-based international news channel, Al Jazeera.
The documentary exposes money-laundering, corruption and gold smuggling involving the country's elite, with Angel offering to assist in laundering as much as US$1 billion using his diplomatic cover.
"OK, let me just say don't worry, he will be President, this President will be President until he dies, that's all. I have said a lot," Angel said in the documentary titled The Laundry Service which was released yesterday.
Assuring the undercover Al Jazeera journalists who were posing as clients and purporting that they wanted to launder money through Zimbabwe, Angel appears to be encouraging them to take advantage of his close ties with Mnangagwa.
"We are the government, I can call the President now, not tomorrow, now and put him on speaker," he said confidently.
"It's not an issue. The President is trying to create a legacy right now, so it's the right time to strike now. If you look on paper on that position, I am number two and there is no position like that."
On Tuesday, the Insurance and Pensions Commission said Angel was being investigating for money-laundering before the documentary was aired.
Local gold dealer Ewan MacMillan is also under investigation.
Commenting about the documentary and Angel's claims that Mnangagwa wants to rule until death, Citizens Coalition for Change deputy spokesperson Gift Siziba said the President and his cronies wanted to loot the country dry.
"It is now clear, as has been said before, that this country is being looted hook, line and sinker by a cabal that believes that they have the right to rule without a mandate and plunder our resources with impunity simply because they are wearing a scarf," Siziba said.
"It shows beyond any shadow of doubt that Mnangagwa's appointments are not on the basis of merit, capabilities and patriotic necessity to serve, but to advance an agenda to loot our country."
Economist Gift Mugano said the documentary went a long way in dispelling the government position around sanctions, and how they have crippled the economy.
"It helps us understand the intricacies and complexities around corruption in Zimbabwe. We used to hear that we lose US$1,8 billion yearly, through illicit financial flows, of which US$1,2 billion was coming out of gold," Mugano said.
The economic lecturer said the biggest sanction on Zimbabwe was corruption and greed.
"If you followed my tweets last year, I said corruption is the biggest sanction we are giving ourselves. For sure if we are losing US$1,8 billion a year, even if the sanctions go, we can't recover," he said.
In another interview, political analyst Ibbo Mandaza, who said he had not yet watched the Al Jazeera documentary, said it was difficult for power to change hands without a deal with the military who are the kingmakers in Zimbabwean politics.
Related Topics