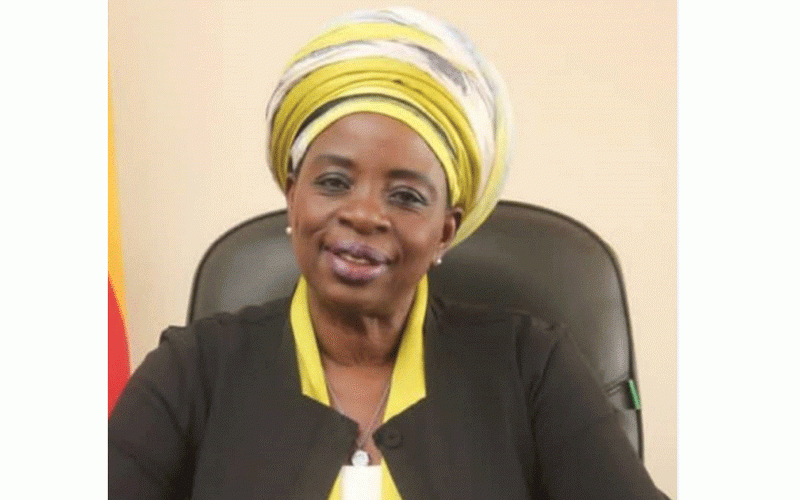 ZIMBABWE has crafted a new Economic Empowerment Bill to drive its long-cherished ambition to give locals a bigger share in wealth ownership and control, official documents show.
The Economic Empowerment Bill, whose principles have already received a Cabinet nod, will revamp the controversial Indigenisation and Economic Empowerment Act, which destabilised the economy and triggered extensive capital flight a decade ago.
It will sail through legislative processes in the coming year, according to an 18–page paper presented to Cabinet by Industry and Commerce minister Sekai Nzenza, who yesterday allayed fears of a return to economic chaos.
But experts raised the red flag. They warned of a potential foreign investor backlash as suspicion over Zimbabwe's next move mounts.
Nzenza told the Zimbabwe Independent yesterday that authorities had learnt from the past, and were crafting a law that considers Zimbabwean and foreign investors' interests.
"The ministry is championing the Economic Empowerment Programme to empower the local citizens by ensuring improved productivity and trade," Nzenza said in her submission to Cabinet exclusively obtained by the Independent.
"Priority is on selected reserved sectors such as retail clothing, marketing and distribution, tailoring and hairdressing, milling and beauty salons and 4 650 businesses that have been registered to date.
"Following the Cabinet approval of the Economic Empowerment principles in 2022, my ministry is now in the process of coming up with an Economic Empowerment Bill," she added.
Zimbabwe's Indigenisation and Economic Empowerment Act, which came into force in 2010, became a tool for extortion.
Radical elements in the late strongman, former President Robert Mugabe's ruling Zanu PF and government used the law to force foreign investors to surrender over half of their interests in big firms.
Mining companies including the Australia Stock Exchange listed platinum producer, Zimplats, Mimosa Mining Company and Anglo American interests in the country were targeted.
Old Mutual, the insurance service giant, was also initially targeted but the idea was later abandoned due to the complexity of its operations.
Mining firms were forced to form community share ownership schemes and threatened with expulsion, if they refused.
But results of Mugabe's emotional stance were disastrous.
An investor backlash toppled some of the country's biggest firms, as extensive capital flight and firm closures battered all sectors.
It was the genesis of an economic strife that has haunted Zimbabwe until today.
But after Mnangagwa came to power following a coup in 2017, he kicked off the 'Zimbabwe is Open for Business' campaign, repealing parts of the contentious Act to attract investment and rebuild the faltering economy.
Still, anxiety over what Harare can do with the law has remained, possibly pushing authorities to take the new trajectory.
This week, leading analysts threw caution against government's new plan, saying bigwigs could once again use the proposed Economic Empowerment Bill to bulldoze into private capital, thereby instigating another terrifying exodus of big business.
"The President didn't say or mention that (the Economic Empowerment Bill) in his state of the nation address," Tendai Biti, Zimbabwe's finance minister during the inclusive government between 2009 and 2013.
"So, I wonder where this is coming from. We will see what the law will say. But we are suspicious that the instrument will be used to affix the rights of people to their assets and property.
"The track record of Zanu PF is not inspiring. We wait with great anxiety and remind them that we have a Constitution that believes in the rule of law.
"Empowerment in principle is not a problem. But how these people have done it over the years is where we have a problem, including the land reform," Biti added.
But Nzenza allayed Biti's fears, telling the Independent that full consultations with stakeholders would be done for Zimbabwe to come up with an Act that responds to all concerns.
"It (the Economic Empowerment Bill) repeals the whole Indigenisation and Economic Empowerment Act," Nzenza said yesterday.
"It means we have to come up with a new one, hence the Economic Empowerment Bill. It has to go through the due processes of consultation with all stakeholders, then Parliament and Senate. Hopefully, the processes will be quicker."
Prosper Chitambara, chief economist at the Labour and Economic Development Research Institute of Zimbabwe, said by pursuing an economic empowerment strategy, the government had responded to an important need for its people.
However, he warned authorities to take a sober approach as they revamp the controversial Act.
"Generally, it is not a bad thing to empower the local citizen," Chitambara said.
"In most countries across the world, they have some empowerment laws in place to help local communities. I think without full details in terms of the nature of these empowerments, it may be difficult to give a knowledgeable response. But I think empowerment is good.
"We need to empower local citizens in different sectors of our economy. It is something that must be done. But it must be done in an inclusive manner. It must be done in a way that doesn't harm our investment potential. It is something that is quite sensitive.
"But it must be done in a very inclusive manner and in a way that doesn't harm the prospect of the economy to attract capital and investment," he said.
Related Topics