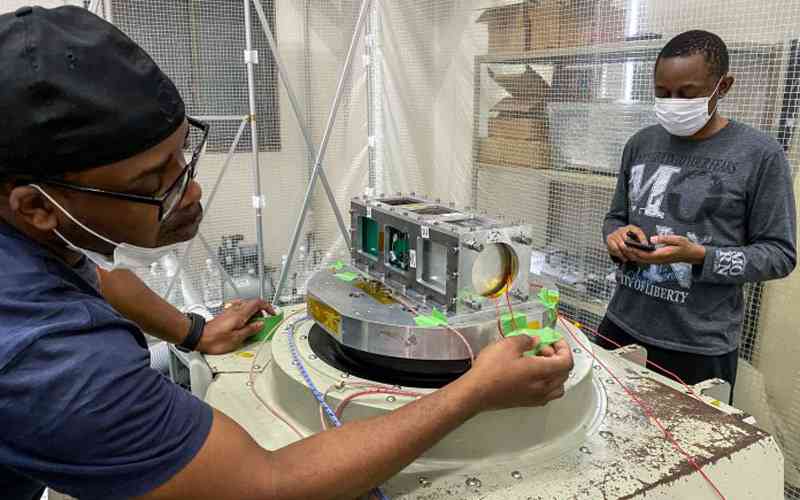 HAS Zimbabwe just sent astronauts into space? Will there be a Star Trek-size spaceship zipping through the galaxy with a Zimbabwean flag on it?
The launch of Zimbabwe's first satellite, ZIMSAT-1, has raised a lot of debate online. But, what's it all about? Who and what exactly is going to space?
In 2015, Japan's Kyushu Institute of Technology launched what it called the Joint Global Multinational Birds Programme, or the "BIRDS" programme. It is meant to increase knowledge of space technology around the world by training scientists from non-space countries, like Zimbabwe.
So far, the programme has trained people from 14 countries. The current programme, BIRDS-5, is training Zimbabwe and Uganda. According to the Kyushu website, the scientists learn the entire processes of a satellite programme.
They get support in developing satellites. In this case, the scientists worked on "cubesats", or nanosatellites, small satellites that weigh no more than 10kg and are widely used in the industry.
These were handed over to the Japanese space agency, JAXA, in July this year. Because African countries have no launch capacity, Japan is launching it from its own space station. It is being delivered to the launch system at the International Space Station (ISS) by a rocket from NASA, which left earth on Monday. ZIMSAT-1 will be launched into orbit from the ISS later this month.
What is it for anyway?
According to NASA: "BIRDS-5 helps address the space needs for the participating nations by acquiring statistical data that can be used to improve the livelihood of the citizens of Uganda and Zimbabwe."
The satellite will be used for mapping land use as well as monitoring the climate and crops, among other tasks.
Says Kyushi: "The satellite images taken by multispectral camera made by BIRDS-5 members with a spatial resolution of 100m shall be used to investigate land use and cover such as crop health, soil adjusted vegetation index, cultivated area."
"Satellite images of dams and lakes captured by a BIRDS-5 made multispectral camera shall be used as a demonstration of water quality assessment".
The satellite will help Zimbabwe and Uganda to monitor the weather, forests, crop hectarage, while also being useful in disaster management. Previously, to get such data, the two countries had to use satellites from other nations, for a fee.
Here are the four Zimbabweans working on the project, via BIRD-5.
In 2014, Kuhamba wrote on his Facebook wall: "I have a dream . . . building a small satellite that will go to space".
Delighted after the launch on Monday, he posted: "Who said dreams don't come true? Thank you, Government of Zimbabwe and Kyushu Insitute of Technology BIRDS 5 team members for making this dream come true. ZIMSAT-1 to the world."
Related Topics