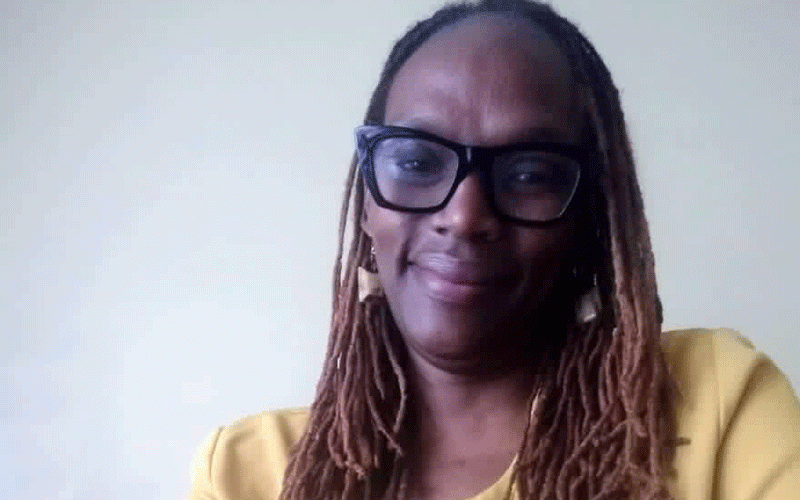 Celebrated poet, journalist and child and women rights activist Dr Patience Chiyangwa has died.
The award-winning media practitioner passed on at Parirenyatwa Hospital in Harare on Tuesday morning after a battle with aheart illness and was buried yesterday at Banket cemetery.
She was 50.
The news of her passing on was announced by family friend Tsitsi Nomsa Ngwenya.
Chiyangwa's poetry has achieved global acclaim after being published on numerous websites around the world, including online platforms. She is one of the founding members of the groundbreaking women-empowering literary organisation Zimbabwe Women Writers Association (ZWWA). Her work appeared in their English prose and poetry anthologies in 1993 and 1998, respectively.
"Patience was a mother, always there for her children. Her daughters were very close to her.They spoke about everything and she always had concern for the girl child. Some weekends she would cook lunch to bring to our house so we could have a good time with the girls," Ngwenya told IndependentXtra.
Fellow writers who knew and engaged with her sent condolence notes, with some writing tribute poems to an inspirational woman who wore many hats and was driven by a strong desire to change lives. As a public relations officer, she was responsible for media liaison, communication, resource mobilisation and advocacy. She was the executive director of the Foundations Project Zimbabwe, which operates a creche for disadvantaged children in the community of Caledonia in Harare. Chiyangwa, whose dream was to see an inclusive media movement of children and women, particularly from vulnerable communities, founded Keepers Alert, a child participation enforcing media advocacy organisation designed for children and young people living and working in Harare's Avenues area. It helps them develop and hone their media, journalistic, communication and artistic skills. She graduated from Intec College in South Africa with a Journalism Diploma and a Public Relations Diploma from the Zimbabwe Institute of Public Relations (ZIPR). She also earned a BA and MA in Communications from Atlantic International University in the United States, and she was awarded a Doctor of Humanities (Honoris Causa) by the Commonwealth University in Pennsylvania for her humanitarian efforts.
Storyteller and writer Tinashe Muchuri also shared his sympathies.
"I knew Patience as a fighter, fighting for the development of children. I interacted with her at Childline. She was a good communicator. I was at Parade Magazine and she wrote a lot for the magazine. I knew her as a poet published by ZWWA.
She was a journalist with great zeal in child matters. We are poor, as her keyboard drops the last ink. It dries up, and we are left in awe. May her dear soul rest in peace," Muchuri said.
Audrey Mahachi, who worked with Chiyangwa at Foundations Project where she was a board member, emphasised how hard Chiyangwa worked to alleviate poverty, particularly among children and vulnerable communities.
"She was unique in her own way — resilient, focused and dedicated. Her infectious smile and zeal for life cannot and will never be matched. It is still a struggle to take that she, like the wind, has passed on, to the next era... I truthfully have no words," Mahachi said.
Patience was first published in poetry in 1992, at the age of 16, in a collection titled Bury Thy Humble.
In 2021, she collaborated with Romanian poet Carmen Voinescu to publish Kirin, a multilingual poetry collection.
Her poetry book,"I Know Why the Heart Sings, written in remembrance of her brother Lesley Chiyangwa, was a finalist in the 2022 Eyelands Book Awards in Greece, and it was nominated in the Outstanding Poetry Book category at the National Arts Merit Awards (Nama) 2023.
She also authored a memoir called Diary of Patience, about herself.
Chiyangwa received the Ulrich Wickert Child Rights International Journalist Award in Germany while working for Childline Zimbabwe in 2012 and also won the Eat Out Movement Forces4Good Award in the working with homeless women and girls category. She was active in community development, and she gave copies of her books as prizes to the winners of the Gourd of Consciousness national poetry writing competition.
At the time of her passing, her projects included building an information centre for women in Caledonia to improve their literacy.
She hoped to establish an art, crafts and sewing project involving women and young girls.
She is survived by two children, Chantel and Whitney.
Related Topics