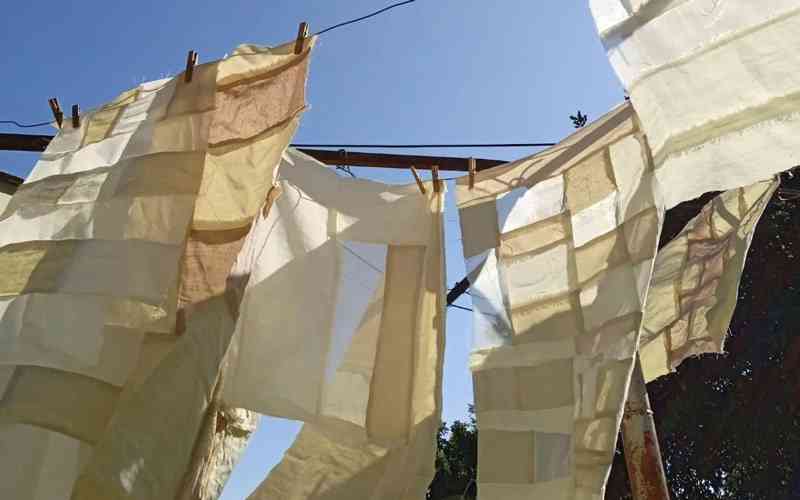 Young people and fashion enthusiasts came out in full colour last Sunday (March 26) as they expressed their daring fashion ideas and radical, boundary-pushing styles reminiscent of the eccentric 1980s.
The occasion was the 7th edition of the Skeyi & Strobo (SS) Fabrik Party that took place at First Floor Gallery in Harare. The event, curated by fashion innovator and multi-platform creative Ulenni Okandlovu, included a runway for models and was graced by renowned luxury brand Haus of Stone, which was recently showcased at London Fashion Week.
The SS Fabrik Party is a dynamic creative art and design platform that has been making waves since it was initiated in 2020. It is a collaborative platform, established by Okandlovu with the aim of providing a safe and inclusive space for individuals in the creative sector, particularly those operating within subcultures, to come together, collaborate and co-create.
Its emphasis, according to the creator, is "highlighting and spotlighting creativity in its purest form, without the pressure of following trends, impressing mainstream media or platforms or conforming to mainstream opinion leaders".
Okandlovu told IndependentXtra that the oxen yoke, a commonly used tool in Zimbabwe, notably in his native Matopos, served as the inspiration behind the name Skeyi & Strobo. Its etymology can be traced to the South African Dutch words skei (shoulder yoke for cattle) and strop (twisted string made from softened cowhide).
"I was inspired by the power of collaboration and the act of putting different elements together to make something strong that can't be broken by anything. If you look at the yoke you can't break it because it has three strong elements to keep oxen on the plough system," he explained.
Fashion, music, media, fashion designing and creative art direction are all covered by the creative agency.
"I created all these things as a way of putting all the elements that I do in one place; it's a huge expansion of things that I do and things that I am building," he said. His partners include art organisation Caligraph, Baobab Media, Vigorous Youth, Urban Militant, and food and beverage company Koovah.
One of its standout features is the recently opened store pop-up responsible for curating local underground street wear. Launched at the event, it featured SS pieces and local brands Rozebowl, Bisamu, Shitty Art Clothing, J Sabelo, Eth, ICATHA, Re-Culture and Nombi Styleth.
In addition to the store pop-up, SS Fabrik Party also hosts the fashion runway, hip-hop cyphers and musical performances.
Okandlovu is also a vocalist and songwriter who together with Joshua Chiundiza formed Bantu Spaceship/s, an afro-fusion double act that fuses modern global sounds and Bantu music styles. The duo is set to perform at the 16th edition of the MTN Bushfire festival taking place in eSwatini from May 26 to 28.
The fabric party featured a cypher session and live performances by Bantu Spaceship/s, Banshee, Lennox the Poet, DJ Rori, Thando Mlambo, King Billius and Berhane.
By offering a platform that is free from mainstream pressures and expectations, SS Fabrik Party is helping to push boundaries and redefine what creativity can look like in the 21st Century.
Related Topics