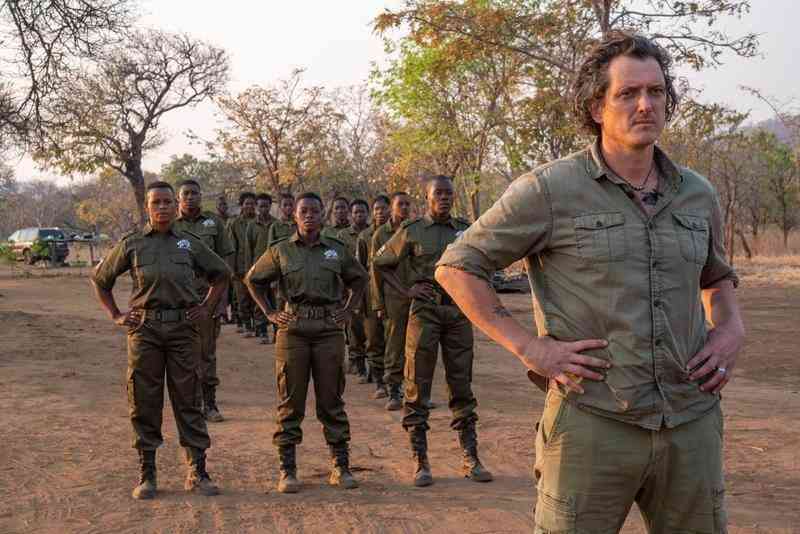 Akashinga — Africa's first armed, all-female anti-poaching unit currently protecting eight nature reserves across Zimbabwe — has to date made 1 303 arrests in 724 operations since its formation in 2017.
In the last year alone, the unit and its Wildlife Crime Unit, has recovered 24 pangolins, 118 elephant tusks and one rhino horn, as well as over 1 500kg of illegally caught fish. This was revealed last Friday (March 24) at a full parade of its combined operations across the Zambezi Valley to celebrate its growth in the local community and surrounding wildlife areas.
The Akashinga (a Shona word which means the Brave One) programme is a community-driven conservation model which deploys women into frontline conservation roles. It has been a catalyst for change across the Southern African region as a whole, focusing on social impact to achieve conservation at scale, with the empowerment of women central to its strategy. It is operated by the International Anti-Poaching Foundation (IAPF), an independent organisation which delivers tailored training, long-term support and mentoring to develop wildlife crime enforcement leaders and instructors.
During event, held at Nyamakate centre in Hurungwe, Mashonaland West province, 80 rangers celebrated double wins for the community and conservation, demonstrating their skills for local dignitaries, including the guest of honour Chief Chundu; Hurungwe district development coordinator, Andrew Tizora; Hurungwe Rural District Council (HRDC) representative Tamburai Gomwe; councillor Nomatter Murisa; and IAPF founder and Akashinga CEO Damien Mander.
Guests were treated to an array of displays, including a marching drill and a mock raid on poachers with first aid and K9 unit action. This provided onlookers at the parade an up-close look at some of the challenges rangers face while on patrol, such as treating wounds or apprehending non-compliant poachers.
Speaking at the parade, Chief Chundu commended Akashinga for their partnership and sustained involvement in the community.
"Thanks to this initiative, the girl child can now have access to employment opportunities and can also play a vital role in the protection of our environment," he said.
Most recently, a joint project between HRDC, MoveMe Abundant Village and Akashinga, with support from the Australian government, provided essential access to clean water through the installation of solar boreholes at Nyamakate centre and Kilo village in Chundu. Solar power has also been provided to Nyamakate Clinic, and upgrades to Early Childhood Development (ECD) centres in nearby Golf and Jinami villages are in progress.
The Akashinga CEO also spoke at the event and emphasised that conservation is not possible without rangers and community members working together.
"Women have become the conduit through which conservation and the community collaborate. The message these women are delivering throughout Africa is something we can all be proud of, and it began right here," Mander said.
Throughout the remainder of the month, Akashinga will continue to work with the community to complete the ongoing projects, which are at 75% completion.
Speaking about the partnership, Tizora encouraged the community to move forward together and keep up with the global vision on sustainable development, noting that, "It is our collective responsibility to make sure our present challenges do not steal the future from our children."
Hand-in-hand with its conservation achievements, Akashinga continues to prioritise community development, focusing on areas such as education, health and nutrition, infrastructure development and employment.
The Akashinga programme started with an initial group of 16 women, all survivors of gender-based violence and abandonment, many impacted by HIV and Aids.
It has since grown to more than 500 staff and contractors, with a wilderness protection portfolio totalling over 9,1 million acres across four countries. The goal is to increase its portfolio to 30m acres by 2030, empowering hundreds of communities and thousands of women, IAPF says. — Staff Writer.
Related Topics