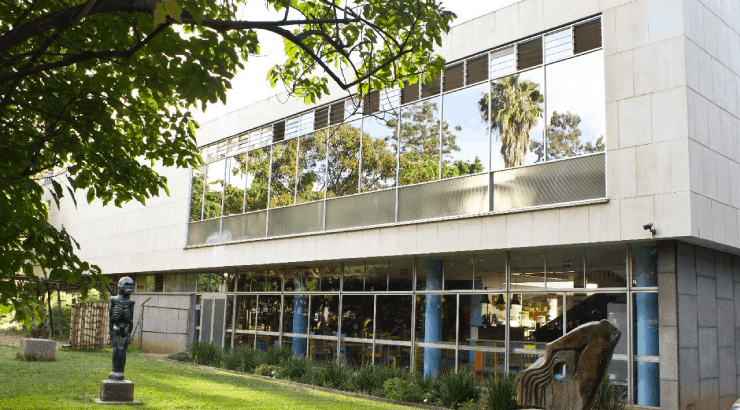 The National Gallery of Zimbabwe (NGZ) has called on women creatives to submit new artworks in all media for the upcoming exhibition in recognition of International Women's Day.
Selected artworks will be included in the annual women's exhibition to be formally inaugurated at the NGZ on March 8. Entries are open to artists who are women above the age of 18 and are residents of Zimbabwe. The theme for this year's global event is "Embrace Equity".
The deadline for submission of all entries is March 3.
According to the public gallery, the campaign theme for 2023's International Women's Day will serve as a basis for the annual women's exhibition. Artists are being encouraged to create work that best envelopes the thematic guidelines. The theme aims to focus on creating a fair and equal world for women and girls.
"The National Gallery of Zimbabwe remains committed to giving a platform to artists who are women and will continue to promote talent with an inclusive approach. Women's perspectives on pertinent issues such as the 'glass ceiling' are needed, and the matter of equity in all sectors of life often times become muffled by stigma and perpetuation of archaic paternalist thought," NGZ spokesperson Zvikomborero Mandangu told IndependentXtra.
Submission of artworks is free. Artists are requested to send pdf attachments that include a biography, curriculum vitae and artist statement to ex[email protected] with the subject Embrace Equity.
International Women's Day, which was first observed in 1911, is a day dedicated to honouring the social, economic, cultural and political achievements of women. It still remains a significant occasion for furthering women's equality. The day also marks a call to action for accelerating women's equality.
Last year, in celebrating the achievements of women and women artists, the NGZ, through the support of the Irish embassy,curated an exhibition themed #BreakTheBias.
The showcase featurednew works from 10 women artists whose mixed media, paintings and digital illustrations were displayed alongside the NGZ's permanent collection done by painters who established reputations in the pre and post-Independence era such as Natasha Jobst,Bennet Noelle, Brown Philipa and Wesseik Dulcie in addition to a dozen other paintings like Batigelli Pauline's Lushi (1968) and War Bird (1978) by Lerois Helen.
Tarisai Gweje, Sebata Ska, Lin Barrie, Sibanda Vongai, Raath Eva and Somers Xanthewere some of the women artists from across the country whofeatured in last year's exhibition.
Related Topics