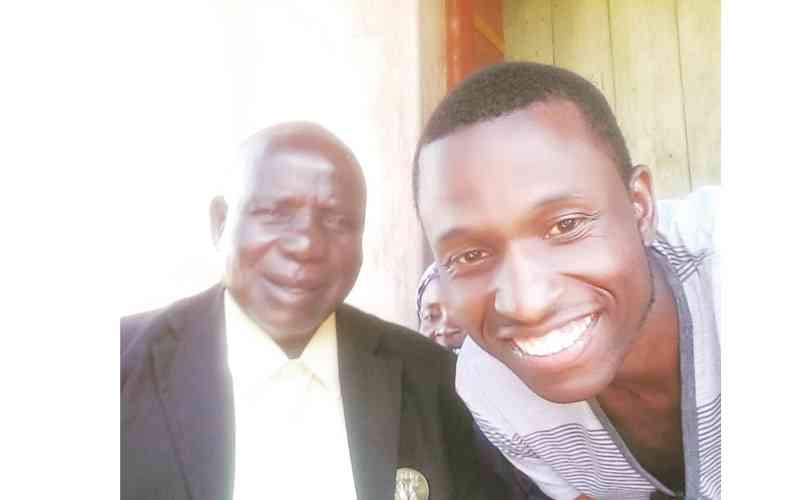 TRADITIONALLY, being a daughter or son of a chief or village headman in African societies comes with certain responsibilities and expectations.
While some may be of the view that being born in a family of rulers is a privilege, it can also be a prison where you might not be able to spread your wings and fly because of the morals and etiquettes you are expected to follow.
The challenge of being born in a dynastic family means your profession, in any field, is compromised because of the duties you are supposed to fulfil and behaviour you must portray as a chief's or village headman's daughter or son.
Afro-pop artiste Decide Razerera, popularly known as Doubles weKwaMarange or DWM in short, is the son of Masvaure village headman, Kenneth Razerera Marange, and nephew of chief Bernard Murwira Marange in Bocha, in Manicaland province.
Although the Harare-based Afro-pop singer acknowledged that it was tough to balance his music profession and his community responsibilities, he is proud of the work they have done in Masvaure together with his father.
He said they managed to recently reconstruct the Masvaure dam that had burst over a decade ago in 2009.
NewsDay Weekender caught up with Doubles weKwaMarange, who opened up on how he manages to balance his music career, side hustles and the demanding duties in his rural community as son of the village headman.
Pressures of expected behaviour
Being an artiste and son of the village headman at the same time is not easy because there are some things that other musicians can do that I cannot do.
For example, there are types of songs that I am not allowed to sing, like explicit songs because I am expected to uphold moral values of the society because of my status.
There are times when my father sends me to represent him, I have to be a role model to the people.
I am also expected to be neutral and corrupt-free, while helping people in fairness.
Though it is not easy, I do not take it as a challenge, but it is good.
Balancing music and demands in the village
Balancing the community needs or duties, music career and other hustles is not easy.
I have to set aside two or three days per month to go and assist my father in Bocha.
It is a must that I have to be there. It is important for both the family and the community.
Discography
My debut project in the music industry was a single Tiri Huchi recorded in Kwekwe and released in 2010.
I now have four albums namely Hustle Bustle (2014), Mabhobho (2015), Maungira (2016) and Kenani (2020).
Some of the producers who I have worked with in my career include PTK, Oskid, T Man, Lazzie T and Maselo.
Reconstruction of Masvaure dam
We reconstructed Masvaure dam, which is also known as Razerera dam, which burst because of old infrastructure and water pressure.
The dam is now brimming with water and it is helping people in the community through irrigation projects.
The dam was first built in 1940 and burst in 2009. We had to reconstruct it from 2019 to 2022 after we realised that it would contribute a lot to the people in our community who were being deprived of its benefits for long.
Dream to equip the villagers with IT skills
As we have a dream to equip the rural people with Information Technology (IT) skills, we are in a process of building an information, communication and technology (ICT) centre at Dukutuku Secondary School.
We have been working on developing Masvaure village in Bocha.
At Masvaure Primary School, we have been building toilets, and at Dukutuku Secondary School, there is a computer lab project in progress to come up with an ICT centre in the village.
As the nephew to current Chief Marange, and son to Masvaure village headman Kenneth, I have the task to be involved in most projects in our home area.
I am part of the crew sourcing funds and resources for the ICT centre to become a reality in the village.
Related Topics