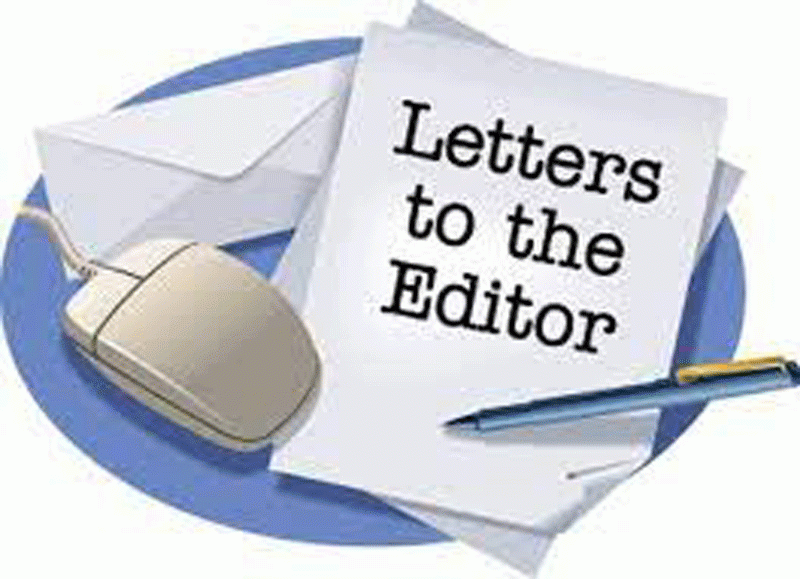 THE Election Resource Centre (ERC) takes note of the announcement made by President Emmerson Mnangagwa declaring August 23, 2023 as the date for harmonised elections in accordance with statutory and constitutional provisions establishing electoral timelines. The ERC would like to clarify the following issues:
Electoral Amendment Bill
According to section 157(5) of the Constitution, after an election has been called, no change to the Electoral Law or to any other law relating to elections has effect for the purpose of that election. Therefore, the proposed amendments in the current Bill and any future attempts through Bills, statutory instruments and the Presidential Powers Act to amend will not have an effect on the 2023 harmonised election.
The proclamation ends a period of hope that began following the 2018 harmonised election where political parties, civic society organisations and election observer missions had made recommendations for reform following the elections, which were continually ignored. Electoral reforms are necessary to restore trust in Zimbabwe's electoral processes.
Composition of Parliament — women and youth quota
While the proposed amendments to the Electoral Amendment Bill will not be applicable to the current election, Constitution of Zimbabwe Amendment (No 2) Act, 2021 extended the 60 proportional representation seats reserved for women and added an additional 10 proportional representation seats for youth.
Therefore, the women and youth quotas will be implemented based on section 124 of the Constitution, with the Zimbabwe Electoral Commission (Zec) expected to provide the prescribed format in which the nominations for the youth quota will take place.
Additionally, as Zimbabwe heads for this critical election, the ERC urges Zec and other relevant stakeholders to address the following issues that have the potential to affect the credibility of the elections, if not addressed.
Access to the voters roll
The commission has on numerous and critical occasions declined to grant stakeholders access to the electronic copy of the voters roll, citing concerns around alleged tampering. In pursuant to the provisions of section 21 of the Electoral Act, the ERC urges the commission to avail the electronic copy of the voters roll ahead of the election as this will help enhance stakeholder confidence in the electoral process.
Voters roll inspection
ERC also notes concerns raised by citizens during the voter roll inspection process. There are bona fide registered voters, some of whom voted in 2018, who are not able to verify their registration status and, therefore, run the risk of unconstitutionally being denied their right to vote. These issues require serious attention to avoid disenfranchising voters.
Alteration to the voters roll
ERC further notes that alterations have been made to voters polling stations following the delimitation process. Considering the alterations made to voters' polling stations, Zec must publish the list of alterations and/or changes made to registered voters polling stations in line with section 36 of the Electoral Act to enhance transparency of the electoral process. Failure to inform voters of the changes to polling stations to publish lists of the changes has the potential to disenfranchise affected voters on election day. - Election Resource Centre
Blended inflation underestimates burden on Zim households
THE latest blended inflation statistics released by the Zimbabwe National Statistics Agency (ZimStat) show month-on-month inflation mounting unsustainably in May 2023, gaining 13,3 percentage points on April 2023 rate of 2,4% to 15,7%.
Blended inflation method, which was officially adopted in February 2023, takes into account weights of both local and foreign currency transactions when measuring general price changes in a multi-currency system.
On a year-on-year perspective, general prices in the economy increased by 86,5% in May 2023 relative to 75,6% recorded in April 2023.
Although the May 2023 blended inflation statistics show a jump in general prices, it seriously underestimates the inflation burden choking households as the Zimdollar massively nosedives against the United States dollar.
Zimdollar price inflation estimates from independent sources like the John Hopkins University's Hanke Inflation Satellite measured Zimdollar inflation at 761% in May up from 717%.
Zimdollar prices are rapidly increasing in a fashion last seen during the build up to the record 2008 hyperinflation.
This increased volatility of Zimdollar prices risks causing total market rejection of Zimdollars and full dollarisation of the economy.
Already, many shops are either rejecting or limiting Zimdollar transactions for certain products.
Apart from undermining living costs, blended inflation figures also affect many other facets of the economy inter alia financial reporting, asset valuation, contract and wage negotiations, tax policy and regulation, indexation, pay setting, research and analysis, and estimation of production costs.
In light of these challenges posed by inflation blending, some private entities have already started tracking Zimdollar inflation on their own.
However, unofficial statistics generally use small samples thus lack representation.
Unofficial statistics maybe also be based on speculation which can potentially exacerbate prevailing exchange rate and price crisis.
As such, there is a need for ZimStat to promote data transparency — publicly sharing separate US dollar and Zimdollar metrics. - Zimbabwe Coalition on Debt and Development
Zim humanitarian context remains fragile, complex
ZIMBABWE'S humanitarian context remains fragile and complex, chronically grappling with floods and drought, exacerbated by climate change, economic instability, and regular disease outbreaks including typhoid, cholera, COVID-19 and measles.
Currently, the country is experiencing an outbreak of cholera since February 12, 2023.
The index cases were reported in Chegutu town, Mashonaland West province.
As of April 30, 593 suspected cholera cases with 129 culture confirmed positive cases and 4 cholera confirmed deaths had been reported.
All the provinces except Midlands had reported cases with Matabeleland South province reporting 33% of the cases.
The determinants of the outbreak are linked to poor water, sanitation and hygiene (Wash) infrastructure, regular sewer bursts, erratic water supply exacerbated by regular power cuts, shortage of bulk water treatment chemicals, sub-optimal solid waste management and unsafe hygiene practices.
Compounding the foregoing, rapid population growth in urban settings has resulted in communities settling in areas not serviced with water and proper sewer systems for example in Beitbridge district.
This has resulted in the at-risk communities looking for alternative water sources — shallow wells, and river water, which are contaminated.
Perennial sewer blockages in urban residential areas are also noted, and with the emergence of illegal settlements that are under served, this has exacerbated open defecation, and or the use of septic tanks leading to groundwater contamination.
Unprecedented attrition of health frontline workers has also resulted in a staff shortage to manage the outbreak.
Through targeted distributions of critical Wash supplies and cluster/case area targeted interventions United Nations Children's Fund (Unicef) in partnership with government and others supported 8 669 families reaching a total of 39 011 people (18 727 male; 20 270 female, 14 people living with disabilities) with hygiene kits comprising soap for handwashing, household water treatment chemicals, water storage containers and information, education and communication materials in response to the cholera outbreak.
In partnership with government and implementing partners, Unicef reached 41 696 people (20 193 male; 21 481 Female; 22 PWDs) with safe water for drinking and domestic purposes through provision of point of use water treatment chemicals in the cholera affected districts. - Unicef
Related Topics