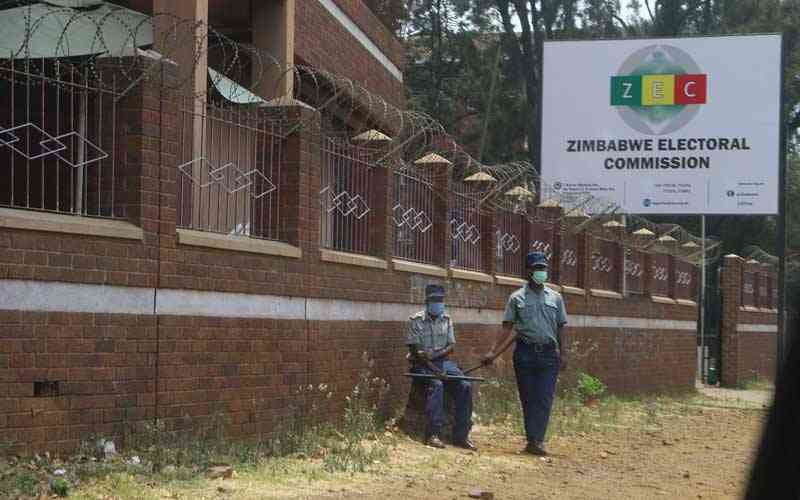 THE Zimbabwe Election Support Network (Zesn) is calling on the Justice, Legal and Parliamentary Affairs ministry and the Zimbabwe Electoral Commission (Zec) to consider reviewing Statutory Instrument (SI) 144 of 2022 on the nomination fees for aspiring candidates.
Under SI 144 of 2022, aspiring Presidential contestants are now required to pay US$20 000, (US$1 000); Members of Parliament US$1 000 (from US$50), while Senate and local authorities US$100.
Zesn is cognisant of the dictates of section 192 of the Electoral Act [Chapter 2:13], which stipulates that Zec can make regulations it deems necessary, with the approval of the Minister of Justice, Legal and Parliamentary Affairs.
However, the steep increase in nomination fees has a bearing on participatory democracy in particular, electoral participation especially for special interests groups such as women, youths and people with disabilities.
While accreditation fees for domestic/citizen observers remain on US$10, over the years Zesn has been advocating for a waiver on domestic observers to support election observation by ordinary citizens.
Zesn notes that election observation is the bedrock of democracy and is key in assessing whether the electoral process was conducted in accordance with the laws of the country; to assess whether the country's electoral framework conforms with international/regional principles, norms, standards, and best practices; provides an impartial and accurate appraisal of the electoral environment; provides recommendations for improving electoral processes; promotes confidence in electoral processes; fosters respect for the outcomes of genuine democratic elections and promotes of openness and transparency among others.
Zesn, therefore, calls on the Justice, Parliamentary and Legal Affairs ministry to waiver accreditation fees for domestic observers to enhance the transparency in elections in Zimbabwe. - Zesn
Let's collaborate to stop youth alcohol abuse
THERE is need to raise awareness on the challenges and stigma around alcohol abuse and alcoholism.
Also, there must be collaborative efforts such as community mentorship and support groups.
Alcohol abuse, especially among the youths, is a growing concern around the world.
Most notably it has been recorded as a catalyst of vices such as gender-based violence, underage drinking, binge drinking, road accidents, mental health problems and poor health.
Hence, it is important for us to start these conversations around alcohol abuse.
Over the years, there have been concerted efforts to combat harmful drinking practices through various campaigns.
In Zambia, Zambian Breweries has championed its smart drinking campaign, which has successfully run since 2016 under the company's alcohol responsibility policy.
Such campaigns have been run through collaborative partnerships with government bodies, private organisations and non-governmental organisations, and many other stakeholders, to educate consumers and inspire behaviour change.
We believe that harmful consumption of alcohol is bad for our consumers, our colleagues, our families, our communities and our business.
Our dream is to create a world with more cheers and that begins with a healthy and vibrant young population.
Other players in the alcohol industry are invited to join the cause to stop the misuse and abuse of alcohol among the youth. - Stay Clean
Zec's duplicity on electoral amendments exposed
ZIMBABWE Electoral Commission (Zec) chairperson Priscillah Chigumba has tried hard in the past to fend off criticism of the organisation's shortcomings and bias towards Zanu PF.
Recently, Zec spokesperson Jasper Mangwana spoke almost along the same lines in an interview with Reuben Barwe in response to the question of the diaspora vote, saying the law is very clear that our voting is polling station-based, so those in the diaspora should come and vote on a local address against which they are registered.
All this is as if Zec is not capacitated to propose an amendment to the Electoral Act.
A short while after Mangwana's interview with Barwe, Zec carries out a survey to find public opinion on the registration of political parties.
People reject the idea of registering political parties, but Mangwana goes on to say they were not worried about public opinion, "we just want to get the public opinion, but we have already made the recommendations on the amendment of the Electoral Act on registration of political parties".
So what was the reason for conducting the survey that Zec does not care to consider in contributing to legislative changes and policy development?
They still make recommendations contrary to public opinion, wasting taxpayers' and voters' money in the process.
Mangwana and Chigumba are well aware of the widespread changes in Africa, where countries are implementing the diaspora vote.
Kenya and Angola just afforded their diasporans the opportunity to vote from their host countries.
Why can't these election officials emulate good practices happening elsewhere in Sadc and in Africa at large and make recommendations for the amendment of the Electoral Act to include the diaspora vote for Zimbabweans?
These contradictions prove beyond any reasonable doubt Zec's double standards. It has been long said that Zec is controlled by Zanu PF and the military, and cannot conduct credible elections. This duplicity by Zec is not doing the country any good.
Zec should have embraced President Emmerson Mnangagwa's call for the diaspora vote in 2023 and made recommendations for the amendment of the Electoral Act to ensure that diasporans get a chance to vote next year.
Instead, Zec officials seem to be against what Mnangagwa said should happen in 2023.
Zec spends taxpayers money, or donor money, going to supervise elections in other African countries on the pretext that they will come back and implement some good practices that could add value to our own Zimbabwean electoral process.
I would want to think Zec officials have been to Rwanda, Angola, and Kenya and observed how those countries run their elections when it comes to the diaspora vote and should make recommendations for the amendment of the Electoral Act to ensure that our voting processes compare favourably with those of our fellow African countries.
Zec has, indeed, proved that it is influenced by top Zanu PF officials who have vehemently objected to the diaspora vote as they suspect that the citizens living in the diaspora will not vote for the ruling party. - Kennedy Kaitano
Related Topics