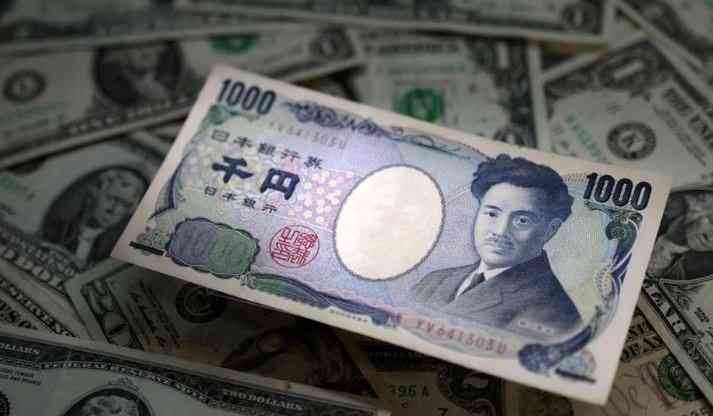 Japan's yen climbed on Monday as investors reacted nervously to UBS' cut-price takeover of its beleaguered rival Credit Suisse.
Under the deal, holders of $17 billion of Credit Suisse Additional Tier-1 (AT1) bonds will be wiped out. That angered some of the holders of the debt, who thought they would be better protected than shareholders, and unnerved investors in other banks' AT1 bonds.
The yen - long seen as a safe haven at times of stress - rallied as a fall in Asian bank stocks overnight spread to Europe on Monday.
The dollar slid to its lowest since Feb. 10 at 130.55 yen and was last down 0.66% at 130.96.
"The immediate concern now is that AT1 bonds were completely written down, which is contrary to convention because equity holders are supposed to be higher risk than bondholders," said Alvin Tan, head of Asia FX strategy at RBC Capital Markets. "That's disconcerting to a lot of people."
Europe's banking stocks index (.SX7P) fell almost 6% in early trading but was last down 1.65% as nerves appeared to settle somewhat.
The euro was up 0.26% against the dollar at $1.069, while the British pound was 0.32% higher at $1.222.
The dollar rose 0.22% against the Swiss franc to 0.928.
As part of regulators' efforts to shore up confidence in the global banking system, central banks moved on Sunday to bolster the flow of cash around the world.
The U.S. Federal Reserve offered daily currency swaps to ensure banks in Canada, Britain, Japan, Switzerland and the euro zone would have the dollars needed to operate, echoing actions taken during the COVID crisis of 2020.
U.S. BOND RALLY WEIGHS ON DOLLAR
Analysts said the sharp drop in U.S. bond yields made the dollar less attractive and reduced its appeal as a safe-haven asset.
The U.S. dollar index - which measures the currency against six major peers - was down 0.26% at 103.53, following last week's 0.73% fall.
RBC's Tan said the yen is "the cleanest safe-haven in FX", given the fall in U.S. yields.
Yields on 10-year U.S. Treasury notes were down 3 basis points to 3.365% on Monday as investors moved into government bonds, which are seen as safe assets, and bet the Federal Reserve would now struggle to raise interest rates much further.
U.S. 10-year yields, which move inversely to prices, stood at a 16-year high of 4.091% at the start of March.
The Fed's latest rate decision is due on Wednesday and adds an additional layer of uncertainty.
Rates currently stand at 4.5% to 4.75%. Traders now think there's a 60% chance of no change and a 40% chance of a 25 basis point increase later this week, according to derivative market pricing .
They are positioned for a peak in rates in May at around 4.8%, followed by a steady series of cuts into the end of the year.
"We continue to recommend a short USD/JPY trade, which is benefitting from the pick-up in risk aversion and less favourable financial market conditions," said Lee Hardman, senior currency analyst at Japanese bank MUFG. To short means to bet on a fall in price.
Australia's dollar was 0.13% lower at $0.669. The U.S. dollar slipped 0.17% against its Canadian counterpart to C$1.371.
In cryptocurrencies, bitcoin rose to a nine-month high of $28,567, last trading 0.87% higher at $28,291.
Related Topics