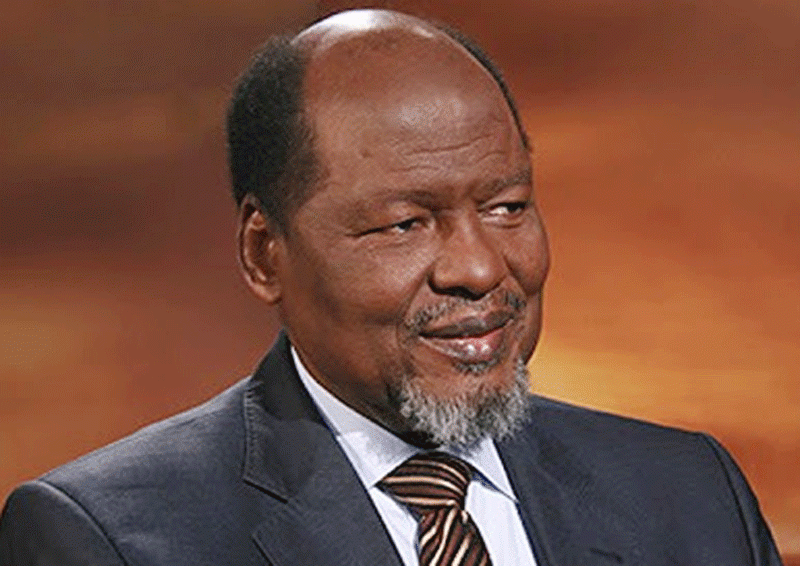 BY TATIRA ZWINOIRA
Zimbabwe's public debt rose by 5,1% to US$18,02 billion in 2022 as the country continues to sink in debt, official data shows.
In 2021, annual debt stood at US$17,15 billion.
The increase in debt was partly caused by the loss of value of the local currency, which closed the year at $684,33 against the greenback from the 2021 comparative of $108,66.
This forced the government to increase its expenditure.
"In US$ (United States dollar) terms, total PPG (public and publicly guaranteed) debt amounted to US$18 billion, as at end December 2022, comprising of US$12,8 billion of external debt, and domestic debt of US$5,2 billion," the Treasury reported, in its 2022 Annual Debt Bulletin released on Thursday.
The external debt was down from US$13,35 billion recorded at the end of 2021.
However, this decrease is because of the Treasury assumed all foreign obligations belonging to the Reserve Bank of Zimbabwe (RBZ).
Resultantly, the central bank's blocked funds which were previously foreign obligations, became domestic debt.
While this reclassification resulted in a reduction in foreign debtreducing last year, domestic borrowings were up nearly 37% from US$3,79 billion in 2021.
The domestic debt level was further exacerbated by the Zimbabwe dollar losing 530% of its value against the greenback as the money supply added $1,86 trillion to its circulation.
"The stock of total domestic debt, as at end December 2022 amounted to $3,6 trillion – 28,7% of GDP, compared to $412,9 billion as at end December 2021," Treasury said.
"This domestic debt comprises Treasury bills/bonds of $129 billion, blocked funds of $1,03 trillion, arrears to service providers, $8 billion and compensation to former farm owners (FFOs), $2,4 trillion.
"Blocked funds are now classified as domestic debt, following the assumption by the Treasury of these debts from the RBZ, through Finance Act No.7 of 2021, and settlement is done by local companies. In addition, compensation of FFOs is included in domestic debt, as these farmers were Zimbabwe residents at the time of acquisition of the farms.
"Debt is classified by residence of the holder or creditor, where debt from foreign resident creditors is classified as external, while debt from domestic resident creditors is classified as domestic."
The rise in the annual debt levels means that the government borrowed an additional US$874,85 million for 2022.
However, independent analysts place the debt at well over US$20 billion considering several undisclosed loans the government has taken with foreign entities such as the African Export–Import Bank and Chinese financial institutions.
These undisclosed loans mostly involve Treasury using minerals as collateral which has been decried and noted by non-governmental entities the Centre for Natural Resource Governance, Zimbabwe Coalition on Debt and Development, and Zimbabwe Environmental Law Association.
"Total PPG external debt as at end December 2022, amounted to US$12,83 billion, comprising of US$5,89 billion of bilateral debt (45,9% of total external PPG debt), US$2,70 billion of multilateral debt (21% of total external PPG debt), and US$4,24 billion of debt contracted by the RBZ (33 per cent of total external PPG debt)," the Treasury said.
"Bilateral and multilateral external debt amounted to US$8,59 billion, with arrears of principal and interest, including penalties amounting to US$6,68 billion (78%).
The Treasury said multilateral external debt amounted to US$2,697 billion, with arrears and penalties amounting to US$2,479 billion (92%) external debt owed to bilateral creditors amounted to US$5,89 billion, as at end December 2022.
Of this bilateral external debt, Paris Club creditors were owed US$3,77 billion, with 97% or US$3,67 billion being arrears of principal and interest, including penalties.
"On the other hand, non-paris club debt amounted to US$2,13 billion, with 25% or US$527 million, being arrears and penalties," Treasury added.
During the period January to December 2022, Treasury reported that it made total external debt service payments amounting to US$63,97 million.
Government has enlisted the African Development Bank president Akinwumi A Adesina and former Mozambican president Joaquim Alberto Chissano, to help it service its external obligations.
Related Topics