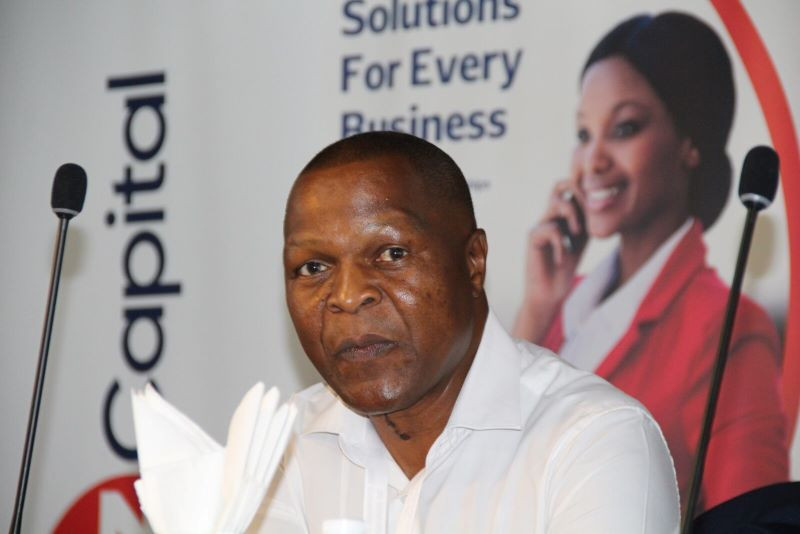 GOLDEN Reef chief executive officer (CEO) Thomas Gono has been elected the Chamber of Mines of Zimbabwe (CoMZ) president.
He takes over from Colin Chibafa who has been at the helm of the chamber since 2021.
Gono was elected on Tuesday during the Chamber of Mines of Zimbabwe (CoMZ) annual general meeting in Victoria Falls.
He will be deputised by Zimasco CEO John Musekiwa and Munashe Shava of Kuvimba Mining House.
Chibafa took over from Elizabeth Nerwande in 2021 and has built on the cordial relationships she helped cultivate between the chamber and its key stakeholder, government.
"Our relationship with the government has been built on mutual trust and this has enabled us to be successful in fulfilling our purpose of promoting, encouraging, protecting and fostering the growth of the mining industry," he told NewsDay.
"The various arms of government have generally introduced supportive policy interventions and this has allowed us to unlock some of the hindrances that have tended to retard the growth of the sector. We have also been able to have constructive conversations in those instances where we have disagreed with proposed policy changes."
On reflection as the president, Chibafa said his tenure as the president of the chamber has been both rewarding and challenging. His assumption of office as the president was at the height of the COVID-19 pandemic where activities in most sectors of the economy were on lock-down.
The mining sector was not spared from these challenges and marginally grew by 3,4% in 2021, a sluggish growth from a COVID-19 induced contraction of -9% in 2020.
Apart from COVID-19 challenges, Chibafa said other sector specific challenges that dodged the mining sector included inadequate foreign exchange retention, fragile power supply, payment delays for gold and coal deliveries, as well as loss of value on the surrender portion of export earnings.
"With the support of our executive committee and chamber members, we have had continuous engagement with the government on these matters and experienced a level of success in addressing some of these challenges," he said.
"This resulted in the improvement in the operating environment for the mining industry with the sector recovering to record a growth of 10% in 2022. This positive outturn also coincided with the boom in commodity prices which propelled mineral exports to a record US$5,6 billion in 2022, constituting almost 80% of national exports.
"I pass the baton on to my successor knowing that those challenges that remain are not insurmountable."
Related Topics