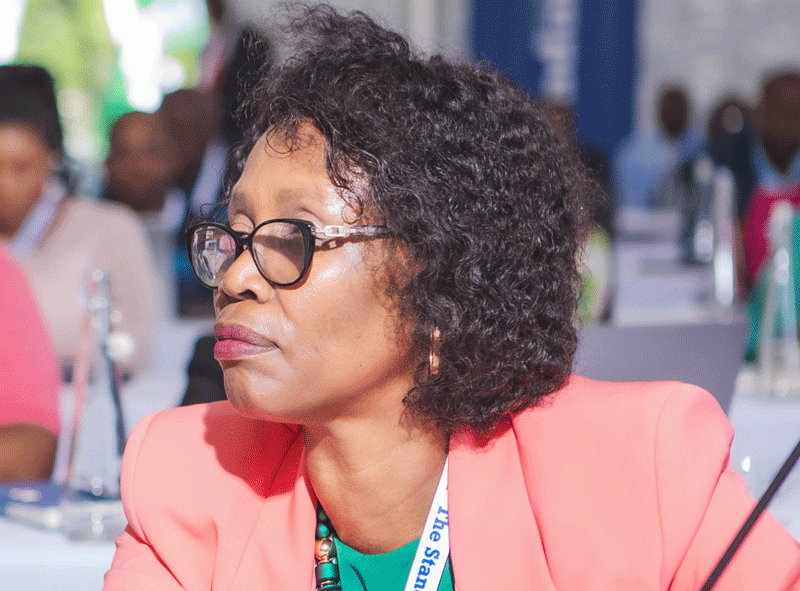 The government has urged power utility Zesa Holdings to evaluate the efficacy and efficiency of their small thermal power stations and devise a comprehensive strategy to move forward, taking into account all possible options, including decommissioning them.
Due to their outdated infrastructure, the three small thermal stations — Bulawayo, Harare, and Munyati — have been operating inefficiently and at great expense to the electricity utility.
The plants are old, some dating back as far as 72 years ago.
"So, these are old technologies, which are fairly inefficient," Energy ministry permanent secretary Gloria Magombo told Standardbusiness in an interview on the sidelines of the fourth International Renewable Energy Conference and Expo held in Victoria Falls last week.
The four-day conference, whose theme was Managing The Future — Clean Energy Possibilities, ended on Friday and was attended by top energy experts, financiers, green energy entrepreneurs and investors, among others.
It was organised by The Standard in collaboration with the Energy and Power Development ministry.
The Standard is under the Alpha Media Holdings (AMH) stable. AMH also publishes NewsDay, Zimbabwe Independent and Southern Eye and owns tele-radio platform Heart and Soul.
"Over the years, there were some few modifications and investments, which were meant to allow them to extend their life, but with the ultimate view that every asset after a specific time has to be decommissioned and new technologies or alternatively totally new technologies can then be installed," Magombo said.
"So, we are in the process where we want Zesa to look at the efficacy, their efficiency levels and come up with a clear strategy in terms of how they want to move forward on those, which is looking at all options, including decommissioning them."
"As government, we are saying look at its use, the cost of keeping them going in terms of a clear cost benefit analysis and then you advise us as government in terms of the most cost-effective way to continue having them there. They are ailing and it's expected.
"They are really old and they've really outlived their time, but we have run them because when we have a critical shortage, every small little megawatt counts.
"A typical issue to do with such plans, if you remember they were built during the time when they were really saving the cities at the time."
Magombo pointed out that when the government constructed larger power stations such as Kariba and Hwange in the 1980s, it was envisioned that the smaller thermals would be decommissioned once the larger plants began operations.
"Somewhere, I think there was one which was decommissioned, but these ones were still able to run a bit and a bit of work was done on them and we continued," she said.
Magombo said thermal power plants were more efficient when operating near the coal mine, as this cut down on the costs associated with transporting the coal. It was very expensive to move coal due to transportation and other logistical costs, she said.
"The cost of moving the coal is actually higher than the cost of a tonne of coal itself. So, these are some of the efficiencies which we are saying the utility should look at and then make a recommendation to the government," she said.
She said the government, as the shareholder, would then decide the way forward.
"They're obviously the most expensive to run at the moment because of the movement of coal.
"They don't use the thermal coal like what Hwange uses. Hwange uses what we refer to as thermal coal, but these power stations use special coal, which is much more expensive," she said, without giving cost figures.
As of March 24, 2023, both Bulawayo and Harare were not producing any electricity, whereas Munyati was generating 18 megawatts.
Related Topics