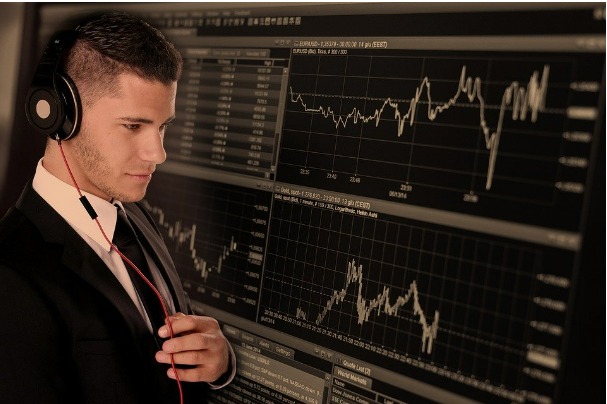 If you have heard a lot about Forex trading and are wondering what it is exactly, and if it would be something that you could get into as a side hustle to make some additional money, then it might be worth looking into it further. As the world gets more and more expensive and the cost of living price increases are hitting us thicker and faster, it might be time to consider if Forex trading is the right option for you. If you have a good eye for opportunities, don't mind taking a little bit of risk, and are willing to put in the time to learn how to trade Forex and potentially improve your financial situation, then it may be worth signing up for.
What is Forex Trading?
The Forex market is a global, decentralized financial market with over $5 trillion worth of daily transactions. Currencies are traded in the Forex market, meaning that most of us have actually participated in the Forex market, perhaps without even realizing, when changing dollars to another currency for traveling. The aim of the game is to trade by purchasing currencies at a low price and selling them on when the price rises, allowing you to make a profit.
You Don't Have a Huge Capital Outlay
If you want to get into trading and investing but don't have a huge amount of money to spend, then the Forex market could be an ideal choice for you. While a bigger capital size will help to boost returns, the good news is that you don't absolutely need to start with a huge chunk of money. You can start a MetaTrader 4 PC download and start trading Forex instantly. This makes it one of the best trading types for just about anybody.
You Want Flexible Trading Hours
Unlike other trading markets like the stock market, for example, the Forex market is open 24 hours a day, making it a more flexible option. There is a currency pair that you can trade available from 5 pm EST on Sunday to 4 pm EST on Friday. And there is a big advantage in terms of the different time zones that Forex traders are living in. Currency pairs are constantly in circulation.
You Want a Good Way to Diversify Your Portfolio
If you are already investing in stocks, for example, and are interested in looking into other, different investment types to build a more diverse investment portfolio, then Forex might be a good place to start. With lots of different investment products now available, it can sometimes be tricky to find one that's legit. The Forex market is legitimate and well-tested by lots of traders who have been successful trading currency pairs, so you can rely on it to be a wise investment decision.
Whether you are new to the idea of trading on the Forex market or already know some things about it, these are some of the main signs that it might be the right investment opportunity for you.
Related Topics