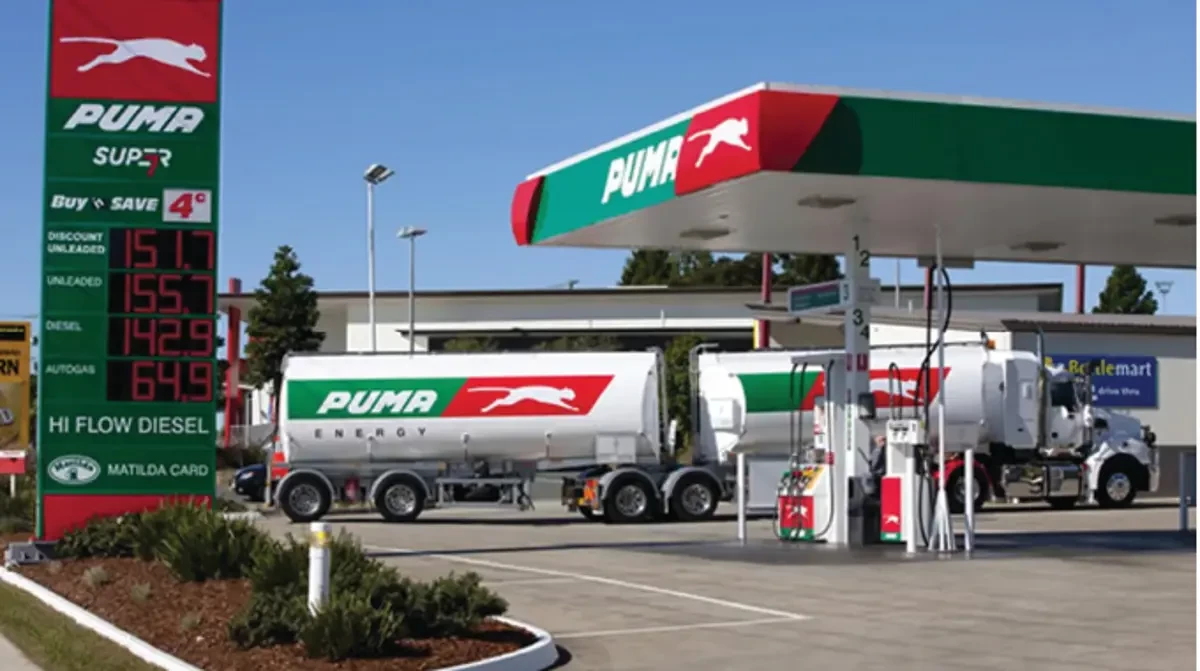 DIVERSIFIED energy group, Puma Energy Zimbabwe, plans to invest US$30 million to develop new service stations in the next three years, as it reaffirms its commitment to the country's development, businessdigest can report.
In an interview last week, Puma managing director Daniel Duffau said the firm, with a network of 71 service stations, would invest US$10 million annually and increase its outlets to 92.
This size of network is already one of Zimbabwe's biggest.
"We have a plan to invest up to US$10 million per year to increase by an average of seven new service stations each year for the next three years," Duffau said on the sidelines of an air show held in Harare last Saturday.
Puma, whose interests span from retail to business-to-business operations, also plans to invest in green energy, which has gained traction since the threat of climate change increased in the past decade, with countries taking steps to get out of fossil fuels in order to conserve the environment.
In Zimbabwe, the strategy is being driven by the country's energy policy, which has encouraged firms to invest in independent hydroelectric power facilities.
The policy has also encouraged investment in solar-powered electricity facilities.
This push has seen the financial services sector players like Old Mutual entering the energy sector.
Several mining firms, including the Victoria Falls Stock Exchange gold producer, Caledonia, have invested in onsite green power facilities.
The Puma boss also outlined the same strategy, saying the firm would be installing solar power facilities at its service stations.
Puma's solar power strategy will be crucial in dealing with the country's grinding blackouts, which some industrialists estimate will cost the economy US$4 billion this year.
"We have a big development plan on what we call new energy, where, for instance, we developed solar power generations," Duffau said. "We have started to solarise our own service stations and we are also proposing solar solutions to our private and industrial customers."
He said Puma had also taken a keen interest in liquefied petroleum gas (LP gas).
"We want to develop LP gas because we want our customers to use gas instead of electricity because electricity is a serious issue in Zimbabwe," he said.
The use of LP gas has also been gaining momentum in Zimbabwe as an alternative source of energy and it is widely used for industrial, domestic, commercial, and farming purposes.
Puma also entered the aviation fuel market in October 2014, where it delivers to airlines, aircraft owners and operators.
Puma Aviation Zimbabwe is equipped to supply fuel to all major airports, Duffau noted.
The firm operates its own in-plane equipment, which are in accordance to international codes of practice, as an associate member of the Joint Inspection Group, a member of the Airlines Association of Southern Africa and a strategic partner in the International Air Travel Association Fuel Group.
"Today what we are doing with this aviation (Saturday's aviation show) event and the air show is to give appreciation to our valued stakeholders and customers in our aviation business," he said.
"As Puma Aviation, we are present in four airports in Zimbabwe namely Robert Gabriel Mugabe International Airport, Charles Prince Airport, Joshua Nkomo International Airport and Victoria Falls International Airport. We supply the commercial aviation sector and private planes."
Puma Energy entered the Zimbabwean market in November 2013 by acquiring 60% of the ordinary shares of Redan Petroleum, a Zimbabwean fuel supply business.
At the beginning of this year the company opened a diesel storage facility in Bulawayo with a holding capacity of one million litres to ensure uninterrupted supply of fuel in the southern region of the country.
Related Topics