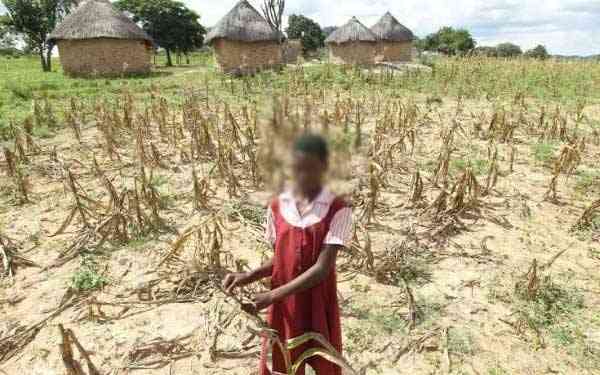 AROUND this time last year, it was raining in many parts of the country.
In fact, persistent light showers have traditionally been experienced at the end of April.
The rains mark the end of the rainy season as winter begins, but this year has been unusual, possibly due to a shift in climatic conditions.
This means farmers must always be on their toes to mitigate the effects of these changes in weather patterns.
It may not surprise me that this year's winter may not be cold.
This means winter crops like onions and garlic, which need low temperatures, might be in big trouble.
Other crops like wheat, which rely on longer night temperatures enjoyed in winter, will lose quality and have reduced quantity.
But it may also be very cold this winter because of the weather unpredictability.
And if this happens, the same crops may freeze, while extreme temperatures may also affect livestock.
Water may get frozen, affecting animals.
Very low temperatures are not good for newly born animals — they may end up dying.
It is important to remind farmers that about one third of human-caused methane emissions come from livestock.
It is produced in the digestive process that allows ruminants to absorb plants.
Livestock produces about 14% of human-induced climate emissions.
It is methane from their burps and manure that is a big concern.
Although methane breaks down relatively quickly in the atmosphere, it is a more potent greenhouse gas than carbon dioxide.
Options for reducing methane, include alternative feeds for cattle, reducing food loss and waste, and cutting meat and dairy production.
The United Nations wants a shift from outsized meat and dairy industries, especially in high-income countries.
Yet, production in these continues to rise.
There is no doubt that climate change has disrupted food availability, reduced access to food and affected its quality.
Projected temperature decreases, changes in precipitation patterns, extreme weather events and reductions in water availability may all result in reduced agricultural productivity.
The Zimbabwe Meteorological Service Department (MSD) asserts that daily minimum temperatures have risen by approximately 2,6°C over the last century, while daily maximum temperatures have risen by 2°C during the same period.
Changes in climate have resulted in more arid environments for agricultural production, which has shifted Zimbabwe's five main agro-ecological zones.
Farmers need to be alert of these changes, otherwise their traditional cropping plans may need to be altered.
According to the MSD, rainfall patterns and crop production progressively deteriorated from Region I to V.
For example, Chinhoyi and Chibero in Mashonaland West, and surroundings, have shifted from natural region II to natural region III, while Kwekwe, in the Midlands, and its surroundings, have shifted from natural region III to natural region IV.
Region I has reduced in size, while region II has shifted further east, with region III shifting further north.
Overall, Zimbabwe's climate is regionally differentiated, and farmers need to take this information seriously, as they plan to plant for winter.
Gwabanayi is a practising journalist and a farmer in his own right. — 0772 865 703 or [email protected]
Related Topics