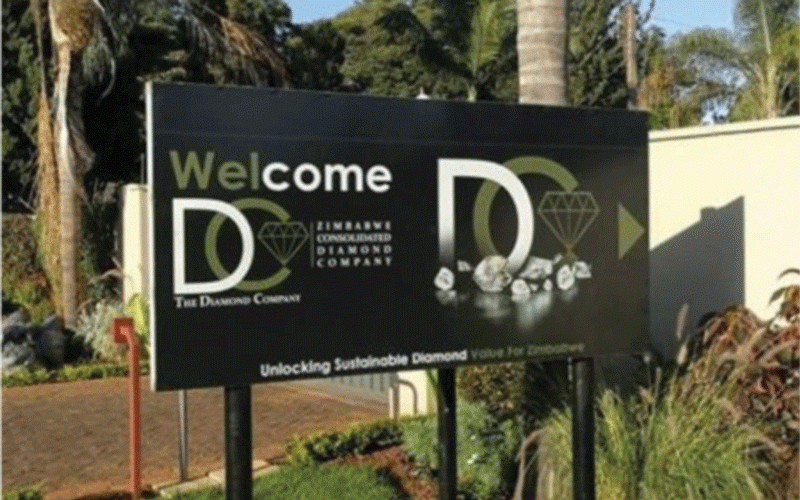 STATE-RUN Zimbabwe Consolidated Diamond Company (ZCDC) bosses are embroiled in a US$2 million scandal involving a mining firm owned by two Israeli nationals based in Harare, in which they are accused of assisting one of the company's business partners to siphon off the funds.
According to interviews and documents obtained by the Zimbabwe Independent, the scandal implicates some former and current executives at ZCDC and one of the co-owners of the mining company, Adlecraft (Pvt) Limited.
In 2016, Adlecraft inked a mining contract deal with ZCDC, which was then relatively new after taking over the assets of seven firms in a consolidation initiated by the government.
Adlecraft is owned by Israeli tycoons, Ofer Sivan, the firm's chief executive officer (CEO), and Gilad Shabtai.
Confidential documents indicate that under the deal, the parties agreed ZCDC would pay Adlecraft at a rate of US$2,10 per tonne of mined diamond ore, and US$1,82 per tonne of waste removed.
Sources told the Independent that sometime later, disagreements arose between ZCDC and the company over the rate.
But while negotiations were ongoing, Adlecraft continued mining.
Payments due to Adlecraft rose to US$1, 979 590 at the end of 2020.
Confidential documents show that after the parties agreed to pay Adlecraft using the initial agreed rate, Shabtai allegedly instructed ZCDC to stop payments until he returned to Zimbabwe.
"As per our telecommunication on March 10, 2021, I kindly ask you to hold all settlements regarding the outstanding amount owed to Adlecraft Investments," Shabtai wrote to ZCDC on March 18 2021.
"As per our conversation, I will be in Zimbabwe in the first week of April to deal with the settlement. I request that any process or litigation be put on hold until the first week of April when I arrive and I will handle the negotiations personally.
"If you have any questions, don't hesitate to contact me," he said in the letter, which was not on the Adlecraft letterhead.
However, sources said Shabtai allegedly did not copy the instruction to his business partner.
On April 21 2021, according to documents, Shabtai notified ZCDC finance director Charles Gobvu that Adlecraft's banking details had changed.
The change was also allegedly not communicated to his business partner, Sivan, the Independent was told.
Pressure is mounting at ZCDC for the executives to explain how the funds ended up being deposited into another account without Sivan's knowledge.
When Sivan raised the issue, former ZCDC CEO Mark Mabhudhu, instructed his team to freeze payments.
"Kindly note that there has been a query from your co-shareholder regarding payments to Adlecraft Investments through the Adlecraft bank account with Getbucks Microfinance Bank," Mabhudhu wrote on July 27 2021.
"Mesars Mangezi, Nleya and Partners Legal Practitioners, who claim to represent Adlecraft Investments (Private) Ltd and/or its members, wrote to ZCDC board chairman querying the payments among other things, and as a result, the board found it prudent to seek legal advice on the appropriate way forward before we can make any further payments.
"In the circumstances, kindly bear with us as our lawyers are still considering the issues. We trust the above is in order and we thank you for your patience and understanding to date."
The executives are under pressure to explain why they agreed to send payments to one director without the requisite two signatures that were required before authorising transfers.
They are also being asked to explain why they acted on an instruction written in a letter that was not on the Adlecraft letterhead.
Advocate Method Ndlovu, a legal counsel representing Adlecraft Investment, had promised to respond to questions but had not done so by the time of going to print.
The Independent is reliably informed that Sivan has since opened a criminal fraud case against his co-director.
Sivan, the sources said, was threatening to file criminal charges against the executives implicated.
Gobvu did not respond to questions sent to him.
The documents also indicated that as part of payments to Adlecraft, the companies had proposed to offset outstanding debts through participation by the company's sister company on international diamond tenders.
The firm's name was not disclosed, but it is said to be registered with the Minerals Marketing Corporation of Zimbabwe.
"During the meeting on April 12, 2021, ZCDC and Adlecraft resolved to settle the long outstanding rates difference issue through payment by ZCDC of the outstanding debt of US$1 979 590 65 as of December 31 2020, based on Adlecraft's old contract rate of US$2,10/tonne for ore and US$1,82/tonne for waste," one of the documents said.
Related Topics