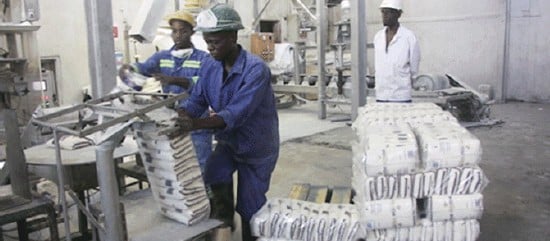 TANYARADZWA NHARI CAPTAINS of Zimbabwe's industries called for urgent measures to address a gruelling power crisis this week, as several listed firms reported reduced output.
So dire has the crisis been that in some cases, industrial firms lost up to 30% of their production due to rolling blackouts of up to eight hours a day, according to Mike Kamungeremu, the Zimbabwe National Chamber of Commerce (ZNCC) president.
He hinted of threat to jobs, unless the crisis is resolved.
The country has been affected by continuous power outages in the past few weeks, which have been precipitated by depressed generation at ageing power plants and breakdowns.
National power utility, Zesa Holdings projects the crisis to end when it brings newly refurbished units at Hwange Thermal power plant early 2023.
But already, firms say production stoppages have held back progress.
The Zimbabwe Stock Exchange (ZSE) listed Amalgamated Regional Trading (ART), Starafrica Corporation Limited, Ariston Holdings and Border Timbers were among firms that red flagged the power crisis this week.
"The volumes for the paper division fell by 26% compared to the prior period with gains made in the first half being reversed due to raw material shortages, erratic power supply and major breakdowns at the mill," ART said in an analysis covering production for the third quarter ended June 30, 2022.
Border Timbers attributed depressed output to rolling blackouts among other challenges.
"The reduction in sales volume was mainly driven by low production volume as a result of power outages as well as the extended rainy season that affected harvesting (of timber) operations," the firm noted in a report for the third quarter ended March 31, 2022.
Starafrica Corporation, the firm that deals in a variety of businesses, moved to address the power crisis by securing a dedicated power line during the first quarter ended June 30, 2022.
It said its sugar milling plant was among the worst affected by blackouts.
"Power and steam supply constraints were the main causes of the reduced throughput at the refinery, as they negatively impacted plant uptime," the firm said in a trading update.
"Consequently, the reduced production led to a 3% decrease in sales volumes when compared with the prior year. The business has since installed a 11kV (kilovolt) dedicated power supply line, procured a 1 000kVA generator and electrical cables to augment power supply," Starafrica Corporation said.
It said along with investments into power supply, the firm was finalising an overhaul of its boilers to scale up production.
"An overhaul programme on two of the five boilers is nearing completion. These initiatives are expected to result in a significant improvement in production. Production and sales volumes for Country Choice Foods have improved significantly due to the commissioning of an automatic syrup filling machine, a more robust competitive pricing strategy, as well as the introduction of new product lines namely baking powder, raisins and cocoa powder," the firm said.
"This resulted in notable increases in sales and production volumes by 81% and 68%, respectively, from the prior year comparative period."
Ariston announced that the power cuts increased substantially during the period, while seed technology outfit, Seed Co said it was also affected by power cuts.
In an interview with businessdigest, Confederation of Zimbabwe Industries (CZI) president Kurai Matsheza said the manufacturing sector was badly affected.
He said Zimbabwe must pay up outstanding debts to regional suppliers to access power imports.
"The power problems are hitting all sectors of the economy," the CZI boss said.
"These problems are arising from the depressed generation at Hwange due to aged plants, the unplanned outage at Kariba arising from the failure of a thrust bearing on a new unit and the inability to pay for imports timeously due to shortages of United States dollars."
He added that the solution to the crisis was to quickly bring on-stream units 7 & 8 at Hwange.
Chamber of Mines of Zimbabwe CEO, Isaac Kwesu said mining companies had not been spared from the power supply deficit.
"Most mining companies, specifically those not connected to dedicated power lines, continue to report power outages that have resulted in production stoppages and output losses," Kwesu said.
"If the situation is not addressed some mining companies would miss their annual output targets."
Kamungeremu noted that capacity utilisation was being affected by electricity outages.
"Zesa power cuts are really affecting industry capacity utilisation due to lost production during times when there is no power," Kamungeremu told businessdigest.
"I have been talking to some of our members and some of them have experienced up to eight hours of continuous power cuts. That means if they don't have alternative sources of power then that means production stops for those eight hours.
"Some have been saying they had to even send workers home because there was no power. I have been trying to get a figure of lost production that they have recorded.
"Some are just estimating that over 30% in production has been lost due to the power cuts.
"For those that have managed to put in place alternatives and are continuous on generators, the cost is prohibitive. What they are paying out on a daily basis to run the generators is just something else," Kamungeremu added.